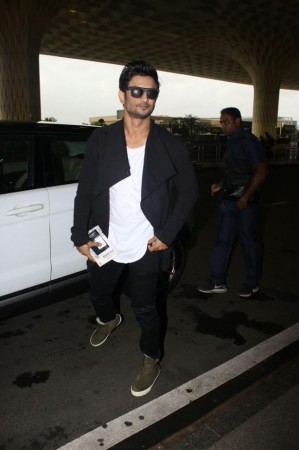 The Raabta actor Sushant Singh Rajput is on a tight schedule as he is busy filming several upcoming films. Recently, Sushant was shooting for Abhishek Chaubey's Son Chiriya, also starring Bhumi Pednekar in Chambal. He is also shooting for Abhishek Kapoor's Kedarnath with Sara Ali Khan. Apparently, Sushant is also featuring in Mukhesh Chhabra's directorial debut in the Hindi remake of The Fault In Our Stars.
According to the reports by Mumbai Mirror, Sushant will soon be working with the Dangal director Nitesh Tiwari for a film project that will start in May-June.
A source told Mumbai Mirror, "So, like he is doing now, Sushant will have to divide his time between the two shoots while kicking off promotions for Chaubey and Kapoor's films. His packed schedule leaves him with little time for anything else."
The reports also suggest that the film will be under Sajid Nadiadwala Production and will be directed by Nitesh Tiwari. The film will be a student-drama with a social message, set in an engineering college. The story is about embracing success and failure with composure.
"Sushant and Nitesh had been discussing the film for a while now. The actor has come on board but the search for his leading lady, who will play a student, is still on. There is also a prominent role for another male actor in the story which is yet to be cast," added the source.
Both Nitesh and Sushant come from an engineering background. After the success of Rajkumar Hirani's Three Idiots (2009), maybe this will be another engineering-college based film that will resonate with the youth. We can only wait and watch.