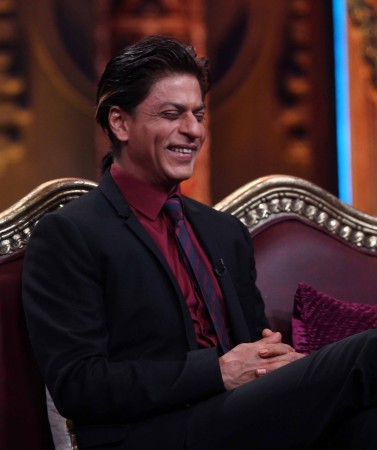 Aditya Chopra has roped in one more international crew for his upcoming venture "Fan" starring Shah Rukh Khan.
"Fan" directed by Maneesh Sharma, will have two international crew now including a Hollywood makeup artist and South Korean action director O se-young.
Chopra and Sharma have signed in stunt director O se-young, who will direct action scenes for Khan.
O se-young has directed action scenes in several hit films including "King And The Clown" released in 2006, "Running Turtle" released in 2009 and "Blades Of Blood" in 2010.
The director and O se-young have already discussed the action scenes for SRK, keeping in mind his injuries, according to Hindustan Times,
"He will direct the stunts in Mumbai, Delhi and Croatia. This is the first Indian film he is working on. It will go on the floors in July this year," a source told HT.
Even spokesperson from Yash Raj Production house confirmed the news that the South Korean director will work with them.
The action scenes will be shot in international locations and for that the makers have extensively selected European countries like Croatia, Scotland and Netherlands, reported Hindustan Times.
"Since SRK will be seen doing some high-octane action sequences, he wants to make it a special treat for audiences. That's why he is keen to shoot the film at a location that is largely untapped by Bollywood films," HT quoted an insider.
The director and producer will visit the places in European countries to decide the location for the shoot.
"Now the team just needs to identify the places to shoot, while keeping the safety of the actors and crew in mind," the insider added.
The filmmakers previously signed in three times Oscar winner make-up artist Greg Cannom to work on Khan's look.
Cannom, who has worked with Hollywood actor Brad Pitt, has already started working on SRK's look. The makers want to give a completely different look to Khan for his role.
"We are attempting a never-seen before look for Shah Rukh which will be both challenging for us and exciting for the viewer. Understandably, this will be kept under wraps till the first look of the film is revealed," director Sharma told The Times of India.
"They will try out not just different hair styles, but also experiment with eyebrows, beards and scars. The scar will be retained only if it works for the character. There will be no prosthetics, the look will be realistic," a source close to the production house told Mumbai Mirror.
SRK, who has a huge fan base, will be playing the role of a fan of superstar in Sharma's directorial film.
"Most of the characters I do are the ones I create... for the first time, I am going to play what has created me... I will be in my next a 'FAN,'" the actor tweeted describing his role in the film.