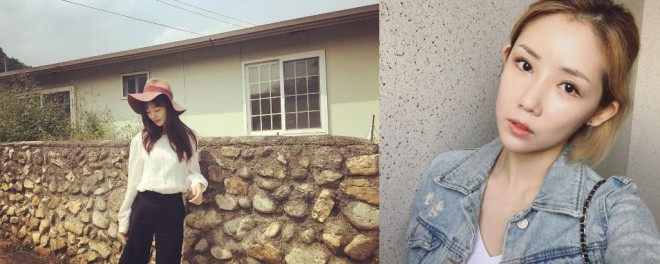 Even before getting enough time to reel over the departure of Han Sunhwa, fans of Secret could hear about Hana's exit from TS Entertainment.
Speculations on the 26-year-old singer leaving the girl group has been doing the rounds ever since her teammate Jun Hyo-seong a.k.a Hyoseong teased about her plans for solo career earlier this year.
While promoting her latest extended play (EP) Coloured, the Find me singer stated that Hana could be the next one to pursue a solo career in the group. "Hana is also preparing diligently for her solo. We don't know when it'll be out. All of you must remain anxious," she said (via AllKpop).
Although the Secret member did not make any official statement regarding her solo career, she mysteriously said, "Today is Hyosung's showcase, so let's try to talk about Hyosung."
So it remains to be seen whether Hana will follow the footsteps of Hyoseong and focus on her solo career while continuing with the group or follow Sunhwa and branch off herself from the group.
Meanwhile, TS Entertainment released an official statement explaining the reason for Sunhwa's exit, wherein they revealed that she will continue with the group till October 13. "SECRET will continue as a 3 member group with Hyosung, Ji Eun, and Hana, who have renewed their contracts, and we are planning to continue as usual by supporting their individual activities as well," the entertainment agency added.
Even the former Secret member also left a heartfelt farewell message to her fans through Instagram thanking them for their love and support.
"While I may seem unqualified and immature in this new start, no matter where I go, I will become a person who works hard to silently repay the encouragement from everyone. I sincerely thank everyone who was with me up till now, including the TS family, the members, and all the fans," Sunhwa wrote.