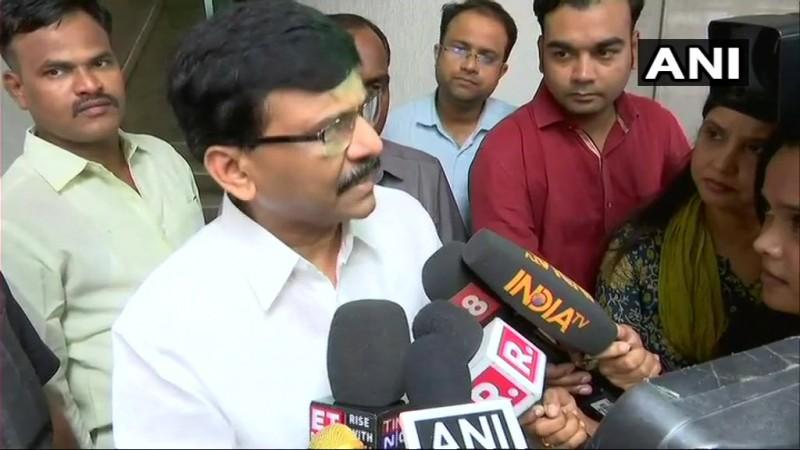 As Yogi Adityanath continues to rename places and projects in Uttar Pradesh, Shiv Sena has now demanded the Maharashtra BJP to rename Aurangabad as Sambaji Nagar and Osmanabad as Dharashiv Nagar.
Sanjay Raut, the spokesperson of Shiv Sena, has now tweeted to Maharashtra Chief Minister Devendra Fadnavis to raise the issue.
"Yogi Adityanath changed Faizabad to Ayodhya and Allahabad to Prayagraj. When will Chief Minister Devendra Fadnavis rename Aurangabad to Sambhaji Nagar and Osmanabad to Dharashiv Nagar?" Raut tweeted.
योगी अदितयनाथ यांनी फैजाबादचे अयोध्या केले. अलाहाबादचे प्रयाग तिर्थ केले. मुख्यमंत्री देवेंद्रजी औरंगाबादचे संभाजी नगर आणि उस्मानाबादचे धाराशीव कधी करणार?
जय हिंद
जय महाराष्ट्र
जय श्रीराम!

— Sanjay Raut (@rautsanjay61) November 7, 2018
Even though Shiv Sena is planning to tie up with the Bharatiya Janata Party, it never misses an opportunity to call out the ruling party.
On Tuesday, the Gujarat government had shown interest in changing the name of Ahmedabad to Karnavati after King Karan Dev who supposedly founded the city in the 11th century.
In October, Yogi Adityanath had renamed Allahabad to Prayagraj and in November, he renamed Faizabad to Ayodhya. He also renamed Ekana International Cricket Stadium in Lucknow to Bharat Ratna Shri Atal Bihari Vajpayee International Cricket Stadium.
The talks to rename the two cities have been going on for the past few decades.
"The demand for renaming Aurangabad and Osmanabad into Sambhaji Nagar and Dharashiv, respectively, is not new with Shiv Sena. This is our long-standing demand and this has been raised several times but the Congress and NCP opposed it to appease the Muslim voters," Manisha Kayande of the Shiv Sena told ANI.
Earlier, in 2016, there were calls to rename Bhopal in Madhya Pradesh to Bhojpal on the 1,000th anniversary of King Bhojpal's coronation.