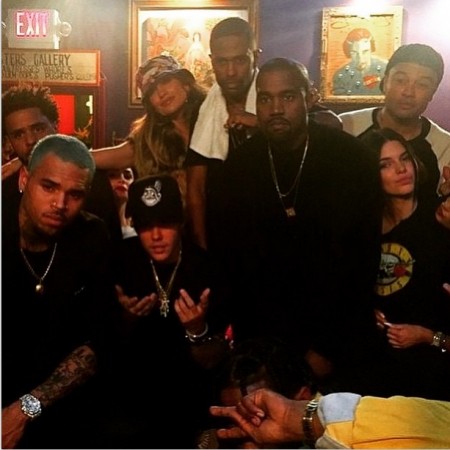 American actress Jennifer Lopez has shared an epic selfie with her fans on Instagram, which she took after Big Sean's live performance at the House of Blues concert venue and night club in West Hollywood California on Saturday, 7 February.
The all-star selfie, which was clicked before The Grammys 2015, includes Lopez, Justin Bieber, Chris Brown, Kendall Jenner, Kanye West, J Cole, Demi Lovato and director Alfred Flores.
However, the photo do not have Ariana Grande on it as she was preparing herself for the award night and The Honeymoon tour.
Although Lopez's epic selfie did not become as popular as Ellen DeGeneres' Oscar selfie, it is liked by more than 2,70,000 Instagram followers.
Apart from the all star selfie, the celebs also shared other pictures with their fans, such as Lopez's selfie with Lovato, Bieber's selfie with West and Sean, on the social networking site.