Australia's World Cup-winning wicketkeeper-batsman Adam Gilchrist has stressed on the need for young cricketers to focus on "natural" instincts rather than emulating the much-talked-about aggression of India captain Virat Kohli.
"Aggression should come from within. Usually, your personality says a lot about the way you play your game. Virat is a passionate, energetic and determined person. Clearly, his batting shows that. It reflects even in his leadership and his desire to achieve success," Gilchrist told Hindustan Times.
He added: "If I were on his team, I wouldn't be identical to him on the field. You have got to do whatever comes naturally to you and what you believe in. If it's a false bravado, at some stage it will let you down. You will get caught because you will be pretending so much that you'll forget to play the game of cricket."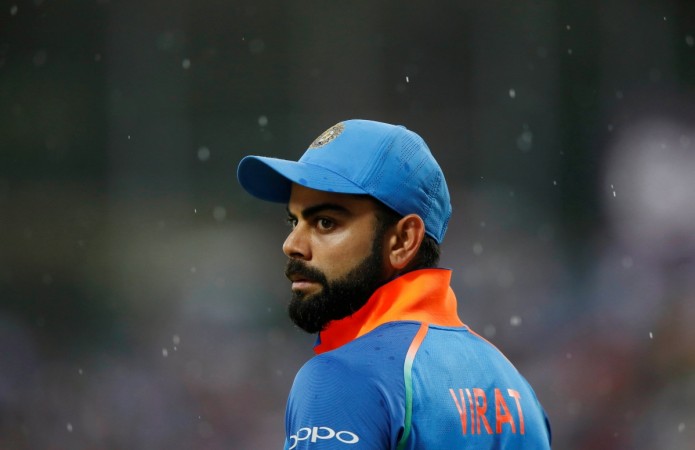 Why Dravid did not behave like Kohli
Gilchrist's comments come days after India A and U-19 coach Rahul Dravid issued a similar warning to budding cricketers across the country. The former India captain added that Kohli's aggressive intent works well for him, but that youngsters lose "authenticity" by trying and emulating the tricky aspect of the Delhi batsman.
Kohli has mastered the art of channelling his aggression towards better performance over the course of his cricket career. Former players across the world have been advising opposition captains to not needle the India captain as they feel it pushes him to perform better.
During India's tour to Australia in 2014/15, Australian cricketers faced the brunt of triggering Kohli as the right-hander choose to react to sledging with his bat, eventually hitting 692 runs in four matches, including four back-to-back centuries.
"People ask me why I didn't behave like Virat when I played for India. I would have been inauthentic to myself had I gotten tattoos and behaved like Virat. Sometimes, before an Australian series, Virat says the most outrageous things. I read it in the newspaper and cringe," Dravid said in Bengaluru on Sunday, October 29.
He added: "But then, I feel that he wants that tough contest, and wants that lip on the field because it gets the best out of him. You can't blame him because it works so very well for him. But that may not be everyone's cup of tea.
"Ajinkya Rahane, for example, is very different. What worries me is that a lot of young kids tend to copy Virat, without realising that they are not being authentic to who they really are."