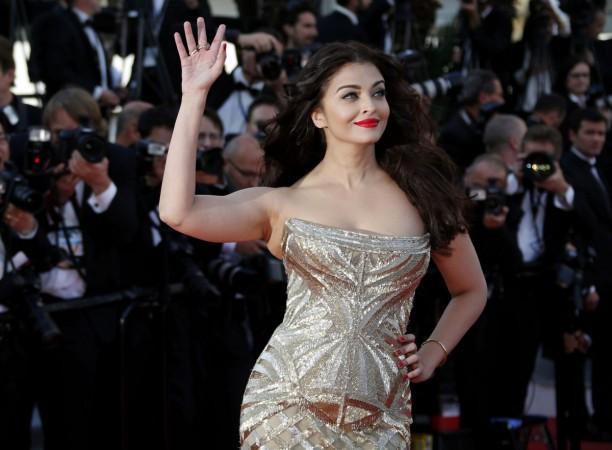 Director Sanjay Gupta initially planned to release the first look of Aishwarya Rai Bachchan's comeback film "Jazbaa" at the world's most prestigious film festival, Cannes.
But now the director wants to premiere the film at the 2015 Cannes Film Festival.
Apparently, the film was supposed to go on floors in early January, but it is now anticipated to go on floors in December, almost 40 days ahead of schedule.
The makers want to finish the shooting of the film in three months so that the film is ready to premiere at the 68th Cannes Film Festival. Both Aishwarya Rai and Irrfan Khan, the lead actors of the film, are well-known at the prestigious film festival.
Aishwarya has been attending the film festival as a brand ambassador of a cosmetic group from past 12 years, which is one of the reasons why the makers decided to premiere "Jazbaa" at the film festival.
"Sanjay and his team felt that since Aishwarya and Irrfan are well known in the international circuit, it would seem right to wrap up the film, and keep it ready for premiere at Cannes in May 2015. It would give the film an incomparable push," a source close to the production house told Hindustan Times.
The shooting will start in December and will end in February 2015. Initially, Gupta had planned to shoot a crime thriller starring John Abraham and Anil Kapoor, but both the actors are busy shooting for "Welcome Back" sequel.
So, the director decided to go ahead with "Jazbaa" and wrap up that film first.
"It makes sense to take up the Aishwarya-Irrfan film first, considering the kind of buzz it has created. Also, if we have stars like them, it would be an absolute fit at Cannes. It won't be an intelligent move if we don't use such a platform," director Gupta told Hindustan Times.
Meanwhile, this will be Aishwarya's third film that will be premiered at the film festival. The actress first made her appearance at the film festival along with Shah Rukh Khan at the premiere of "Devdas".
Later, in 2010 she attended the film festival with husband Abhishek Bachchan at the premiere of their film, "Raavan".