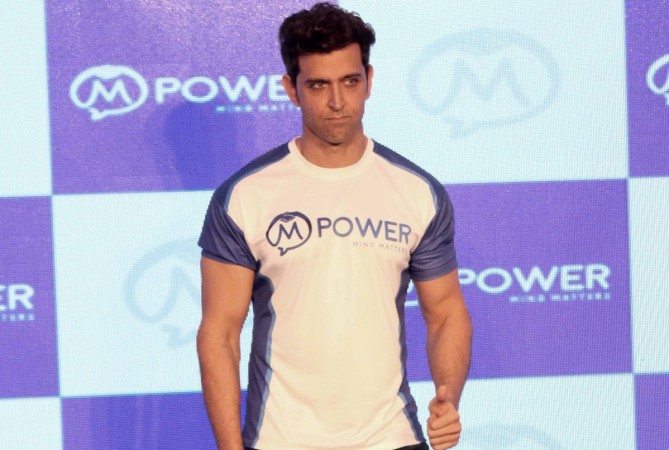 Showbiz stars are so adept at masking their emotions that accounts of their inner battles become shocking news to several. After Deepika Padukone opened up on her fight with depression, Hrithik Roshan explained how he humbled the common but serious mood disorder.
Talking to Mid-Day, the Kaabil star said that he has experienced all the confusion that depression comes with. His two cents on it proves he has left the darker times behind and is ready to take on the world with a fresh perspective on life.
"I have experienced depression, I have experienced confusion, as we all do. It's a normal thing. We all go through ups and downs. When you go through a down, then the most important thing is clarity of thought. Sometimes, your brain takes over, feeds you with unwanted thoughts," he said and added that it is during such times that one needs objectivity.
"When we are suffering from stomach or kidney problem, we are so cool and casual about it. When we have a problem with the brain, which is also an organ, why do we get scared and feel as if it is our fault and we need to hide it from people?," Roshan added.
A little bit on the other stars who have chosen to speak about depression and anxiety without being hesitant.
Padukone, at a recently concluded event at Mumbai's ITC Maurya where she launched a nationwide public awareness campaign on mental health, thanked her mother and doctors who were supportive of her during her toughest times. The actress said there are no specific reasons why depression "creeps up on you."
"For some it could be environmental, for some it could be a traumatic past experience or simply just biological. It would be unfair to say that it is the result of the profession I am in. Why just the entertainment industry? Political, corporate, schools and colleges, there is stress everywhere. It just manifests in different ways," Hindustan Times quoted her as saying.
Ae Dil Hai Mushkil director Karan Johar too spoke at length how he fought and won a two-year-long battle with the disorder. It was two years ago when Johar first suffered an anxiety attack, post- which he was under medication. "A year-and-a-half post-that, when I stopped it, I realised that I am in a much better place. Today I actually feel the emotion of excitement and happiness. When you go through it, you stop feeling that zing of emotion. Today I am getting all of them back," he told ANI.