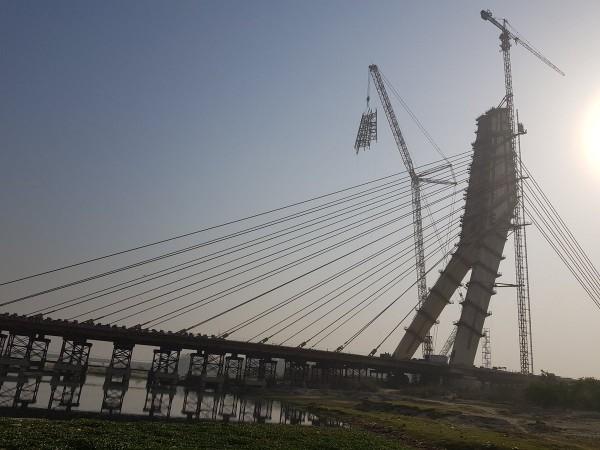 It has been about 20 years since the bridge connecting the Outer Ring Road with Wazirabad in Delhi was announced. The Signature bridge, touted as India's first asymmetrical cable-stayed bridge, will open by October end, Deputy Chief Minister Manish Sisodia said on Thursday.
"The Delhi Cabinet cleared the proposal for the final payment for Signature Bridge. Ninety-six percent of the work is already complete. Now there should be no hurdles in opening the bridge by October 31," Sisodia tweeted.
The bridge project was approved in 1997 after an accident on the narrow Wazirabad bridge wherein a school bus fell into the Yamuna, killing 22 children. The completion of the bridge has been delayed by several years due to inadequate funds.
Even the project cost has increased from Rs 1,100 crore to Rs 1,575 crore, becoming a major cause of concern for the Public Works Department. The PWD has released Rs 1,244 crore so far.
The Signature bridge was conceptualised in 2004 and got the nod from the Delhi cabinet in 2007. The first deadline was fixed ahead of the 2010 Commonwealth Games, which was later revised to 2013. The project deadline was again pushed to June 2016, and then to July 2017, which was further delayed till December 2017.
The 675m long and 35.2m wide bridge will be the first asymmetrical cable-stayed bridge in the country, which will connect Wazirabad across the river Yamuna.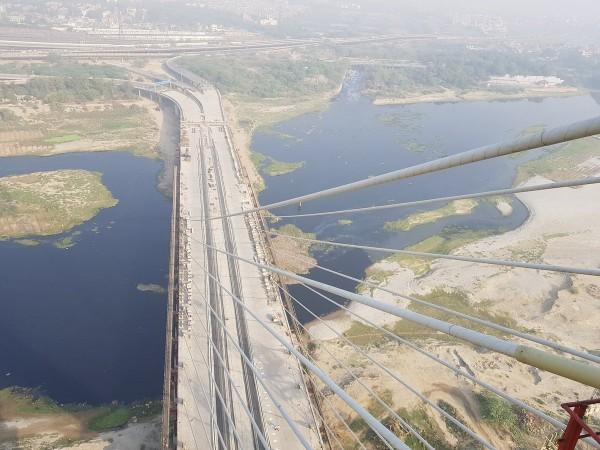 The bridge, once completed, will take vehicular pressure off the existing Wazirabad bridge. It will also connect the Outer Ring Road on the western bank of the river with Wazirabad Road on the eastern side.
Apart from easing the traffic condition, the bridge is also expected to be a major tourist attraction in the national capital. It would have a viewpoint at the top of its 154 m high main pillar. The Eiffel Tower like experience will be accessible via two lifts.