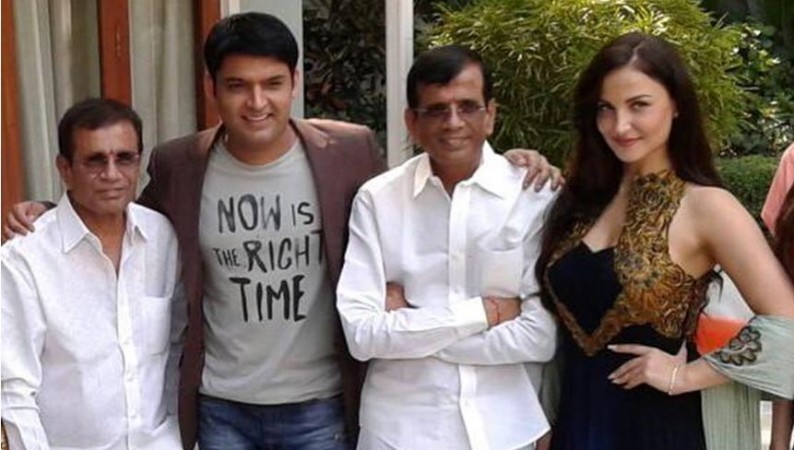 It looks like comedian Kapil Sharma is controversy's favourite child. After Colors, comedian Kapil Sharma has reportedly miffed the makers of his debut movie "Kis Kisko Pyaar Karoon."
Kapil made a successful Bollywood debut in Abbas-Mustan's directorial film "Kis Kisko Pyaar Karoon," but now the makers do not wish to work with the actor. Apparently, Kapil went on a bragging spree claiming that the film became a huge hit at the box office because of him and his bright performance. Kapil did not mention the director duo Abbas-Mustan for giving him a chance, neither did he thank the producers for the no-expenses-barred pre-release publicity campaign, Spotboye.com reports.
Kapil's behaviour has irked the makers – senior producer Ratan Jain and director duo – of the film, who have decided not to work with the comedian anymore.
This is not the first time he has managed to miff top-line producers and filmmakers. Earlier, Kapil miffed Colors Channel, after which his popular show "Comedy Nights With Kapil" was dropped from the channel.
"The success of the show meant that we had a person who suddenly became a star and found it difficult to manage his success. He started renegotiating and asking for more money which we gave, but the more important and worrying thing was that he violated his contract by hosting shows on competitive channels in spite of having an exclusive contract with Colors for TV, which we felt was not ethical," Colors' CEO Raj Nayak told The Times of India in an interview.
It seems success has gone to Kapil's head or else he would not have miffed the director duo Abbas-Mustan, who gave Shah Rukh Khan his biggest blockbuster of his career, "Baazigar."