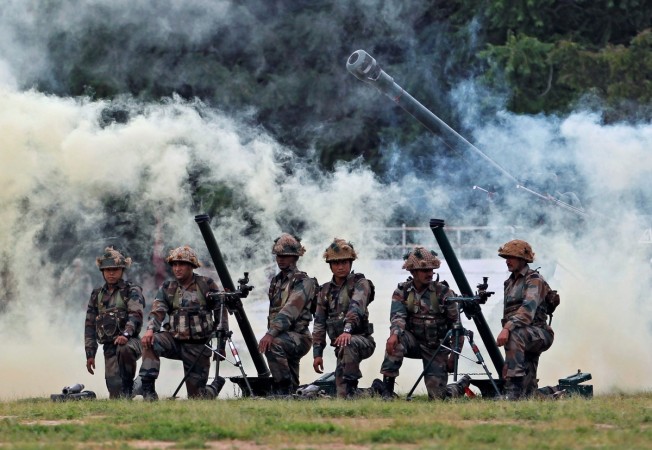 Days after resuming the joint military exercise with China after a gap of about one year, the Indian Army is now set to conduct a military drill with several African nations, including Ghana, Kenya, Tanzania and South Africa next year.
Defence ministry sources said on Wednesday, December 12, that the India-Africa Field Training Exercise (IAFTX) will be held between March 18 and 27, 2019, in Pune.
"Though Indian armed forces do train some military personnel from a few African nations, the IAFTX will be the first-ever such exercise with several armies from Africa. The initial planning conference for IAFTX was held a few days ago, with the final one slated for end-January," a defence ministry source told the Times of India.
The nation has earlier held exercises — especially naval — with South Africa, but hasn't engaged in drills with other African nations until now. "But India has not conducted any bilateral or multi-lateral exercise with other African nations like IAFTX despite long-standing ties with them," the source added.
The drill will be a part of India's developing defence ties with Africa and Army chief General Bipin Rawat will also visit Kenya and Tanzania between December 17 and 20. India and African nations have been working closely to strengthen military ties and New Delhi has been holding talks with Zambia, Egypt, Botswana, Mozambique, Morocco, Tanzania, Kenya, Uganda, Nigeria, and Rwanda, TOI reported.
Meanwhile, the year 2018 has seen India conducting and participating in several exercises with nations such as Australia, Japan, Vietnam, Malaysia and Singapore, apart from the US, Russia, the UK, and France.
It is currently engaged in military drills with China, the opening ceremony of which was held on December 11. The ongoing drill in the southwest Chinese city of Chengdu is expected to improve capabilities in tackling terrorism and promote mutual understanding.
The exercises will go on until December 23 and shooting and adoptive and basic training, will be a part of it, reported the Press Trust of India. The drills come a year after the two nations were locked in the 73-day standoff at the Doklam plateau at the India-China border in Nathu La, Sikkim.