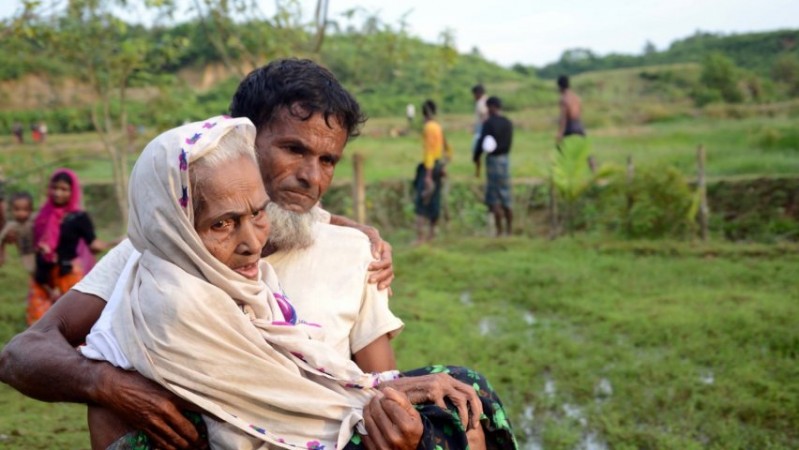 After the BRICS summit gets over at Xiamen in China, Prime Minister Narendra Modi will embark on another challenging mission of India's foreign policy by visiting Myanmar – the eastern neighbour which is currently witnessing a gruesome ethnic strife involving the Buddhists and Rohingya Muslims.
This visit is significant for Modi for a number of reasons. One, it will see how the Indian PM places himself on the Rohingya issue. Will he reiterate the same support that New Delhi has shown for Nay Pi Taw on the issue? Second, will the prime minister take India's Act East Policy to the next level by engaging with the Myanmarese authorities?
Answering the first question is quite a diplomatic struggle. India, despite preaching about peace and non-violence, knows very well that in the realm of realpolitik, it is a new ballgame altogether. If India backs the Rohingya issue, then there is a high possibility of Myanmar pushing itself into the orbit of the Chinese who are always eager to check India in its own neighbourhood.
With Beijing accelerating its game to influence India's neighbours, New Delhi's options of prioritising humanitarian issues over strategic ones have shrunk. It is no surprise that both India and China have echoed similar sentiments by giving the Myanmar government a benefit of doubt, saying it requires more time to deliver on the problem. Both New Delhi and Beijing know that annoying Nay Pi Taw could deliver a blow to their own chances of cornering the regional rival.
The answer to the second question also lies close to the first. India has seen a considerable improvement in its relation with the Myanmarese armed forces (Tatmadaw) despite the problems of Naga insurgency through military trainings and supply of hardware and ammunition but in other areas of cooperation, things are yet to look up and the race against China can be lost in no time.
Ever since China came up with its Belt and Road Initiative, it has become all the more urgent for India to ensure that its neighbours don't slip out and go to the rival's orbit. If Myanmar goes China's way, the Modi government will have a serious challenge in hand to safeguard its neighbourhood as well as the Act East Policy.