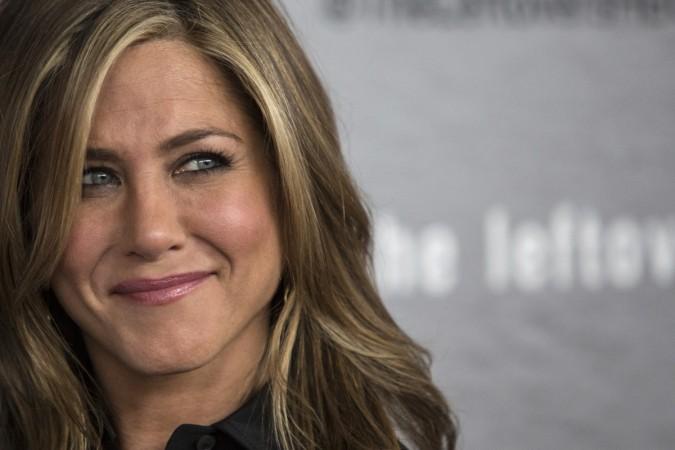 Just a day after news of Brad Pitt and Angelina Jolie's divorce was confirmed, a new report started doing the rounds that Jennifer Aniston and Justin Theroux are on the verge of a split. However, the Friends actress' rep called the reports "fabricated."
In Touch weekly magazine on their cover page reported that Aniston caught Theroux with his ex, Heidi Bivens, and now the couple is on the verge of a split. According to the magazine, Aniston and Theroux are living apart. In Touch magazine is the same publication that announced Pitt and Jolie's divorce.
"Their anniversary was a dud and then they had the fight over Heidi. By the end of the trip, they were barely speaking to each other," a source told In Touch magazine.
"[They] are going to be together again, but there's been no resolution to the Heidi situation or the fact that [they're] living separate lives. This is make-or-break time for the relationship — and sadly, it's not looking good."
However, Aniston's rep told several entertainment portals that the rumours of a fight between Aniston and Theroux are false and their split story is "fabricated."
The rumour of Aniston and Theroux's split comes at a time when the actress' ex-husband Pitt and Jolie's divorce is making headlines. Jolie filed for divorce from Pitt on Tuesday citing "irreconcilable differences." After Pitt and Jolie's divorce news broke, Aniston's memes started trending on Twitter.
There were even reports that Aniston sees this split as "karma" and feels "sort of satisfied." "She always got the sense that something would happen to them eventually," a source told US Weekly. "She didn't feel that Angelina was truly the one who Brad was meant to stay with. She always felt that Angelina was too complex for him. He's a pretty simple guy."
She never wished this Brangelina, but she feels sort of satisfied. "Aniston admittedly feels sort of satisfied about Brad and Angelina's split. She also never wanted this for them or wished this on them," the source added.