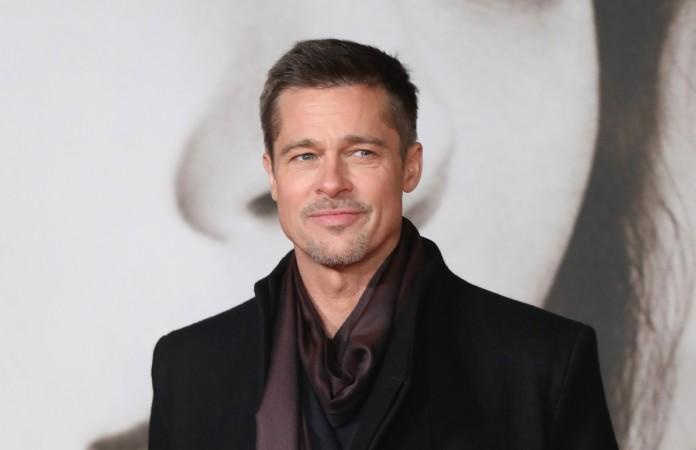 Brad Pitt is currently busy filming Quentin Tarantino's Once Upon a Time in Hollywood with Leonardo DiCaprio and Margot Robbie. At the same time, he is in the midst of a custody battle with his estranged wife Angelina Jolie. Several reports recently spread absurd claims about his private life, including a report that reportedly claimed that Brad is dating a jewellery designer and spiritual advisor Sat Hari Khalsa. The bogus report was soon debunked by Gossip Cop.
According to Entertainment Online, earlier on Saturday, the Fight Club movie star attended the Silverlake Conservatory of Music 2018 Annual Benefit and Art Auction in Los Angeles. The said non-profit organisation facilities music education and even teaches musicians of all skill levels. The recent event included some astounding performances by K. D. Lang and Red Hot Chili Peppers. During the Music gala, the award-winning star was photographed sitting near Sat Hari Khalsa.
After the reports surfaced that Brad Pitt stepped out over the weekend to attend his friend Flea's music gala, a report surfaced by RadarOnline that has the following headline: "Shocking Photos: Brad Pitt's Date With Sexy Spiritual Advisor Exposed."
The report added that Angelina Jolie's soon-to-be ex-husband was "deep in conversation" with the spiritual healer Sat Hari Khalsa. The new rumored pair is believed to have met through their mutual friend Flea, adds the absurd report. An alleged insider stated that Sat Hari Khalsa is reportedly "making some special jewelry with 'healing energy' just for him!"
However, Gossip Cop stated that there is no base behind the claims of Brad Pitt dating a spiritual leader as there is no kind of proof that Brad and Sat Hari are dating. In addition to this, the fact-checking website confirmed from Pitt's reliable source which confirmed that Brad Pitt and Sat Hari did not attend the music gala together, but were only photographed together.
In addition to other dating rumors, Brad Pitt is single and currently not involved with anyone. As the actor is busy with his custody battle with Angelina Jolie, he simply just want to focus on his family and his upcoming movie projects.