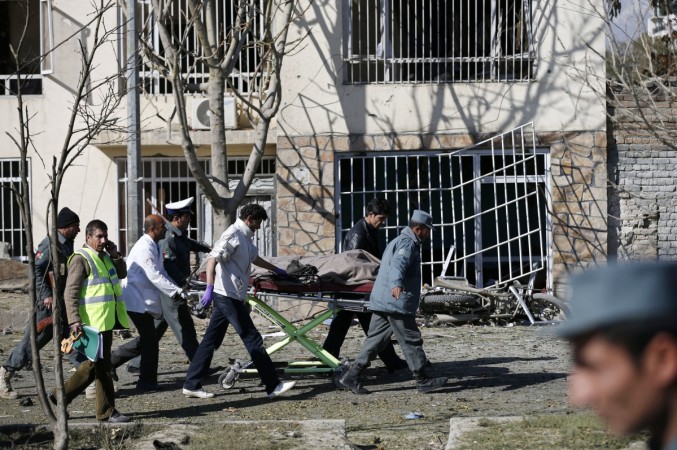 The Islamic State has claimed responsibility for the twin blasts in Afghanistan's Jalalabad city on Saturday, which killed at least 33 people and injuring more than 100.
One suicide bomber detonated himself near a bank where government employees were collecting their salaries, while the second blast took place just 60 meters away.
The first blast took place at about 8.30 am local time, when a suicide bomber on a motorbike blew himself up near the New Kabul Bank branch, according to TOLONews.
The second explosion took place in under an hour of the attack, near the Da Afghanistan Bank branch.
This is the first major attack by the terror group in Afghanistan.