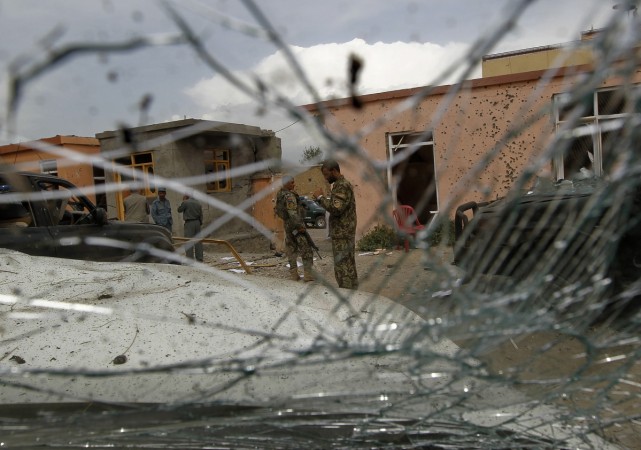 Several casualties were reported in a suicide bomb blast in the Syagard district of central Parwan province in Afghanistan on Monday.
While Pajhwok Afghan News reported death of four personnel of Afghan Local Police (ALP), Associated Press cited an Afghan official who said 13 people, including nine civilians, died in the blast.
A police commander was the target of the attack, according to AP. He has sustained injuries.
The bomb blast occurred around 2 p.m. near a public health centre, injuring 10 civilians and one policeman, Pajhwok Afghan News reports. However, the AP report suggested 19 people, including 17 civilians, were injured in the attack.
The Taliban claimed the responsibility for the attack.
The bomb explosion was a suicide attack by a man, Mohammad Rasoul, from southeastern Paktia province, Taliban spokesperson Zabihullah Mujahid said. ALP commanders Mustaq, Naqibullah, Khalil and other policemen were killed in the attack, he added.
.