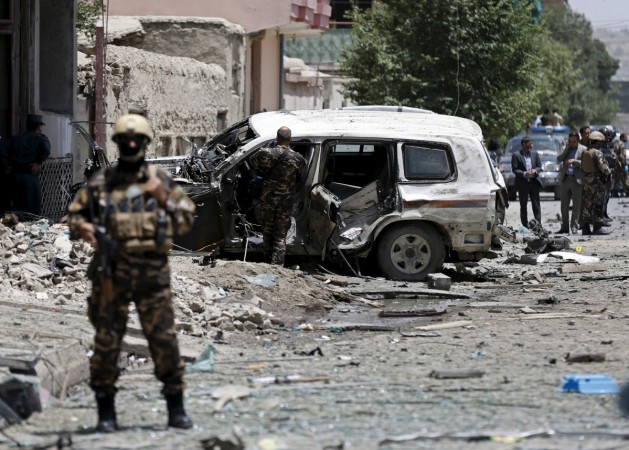 At least 27 people were killed and more than 35 injured in a bomb blast at a Shia mosque in the Afghanistan capital, Kabul.
According to reports, a suicide bomber wearing an explosive vest detonated himself after entering the mosque.
The blast occurred in the Darul Aman (Dar-ul-Aman) area of Kabul during a Shia ceremony in Baqir ul Olum mosque, the interior ministry said. The dead also reportedly include women and children.
"It was a suicide bomber who blew himself up among worshippers inside the mosque, killing 27 and wounding 35," senior police official Fridon Obaidi said.
"I was in the mosque, the people were offering prayers. Suddenly I heard a bang and windows broke. I had no idea what had happened. I rushed out screaming," Ali Jan told AFP.
The chief of the Kabul police Criminal Investigation Department (CID) Fraidoon Obaidi said that at least 27 people were killed and 35 wounded when blast hit the worshippers gathered in the mosque. The number of casualties is likely to rise.
No terror organisation has claimed responsibility for the blast yet.
The Afghan capital saw the second blast on Monday, soon after two people were injured in an explosion in the Bagrami district of Kabul early in the morning, Basir Mujahid, a Kabul police spokesman told Pajhwok news agency.
In July more than 80 people were killed in an attack on a demonstration by the mainly Shia Hazara minority that was claimed by Islamic State militants.