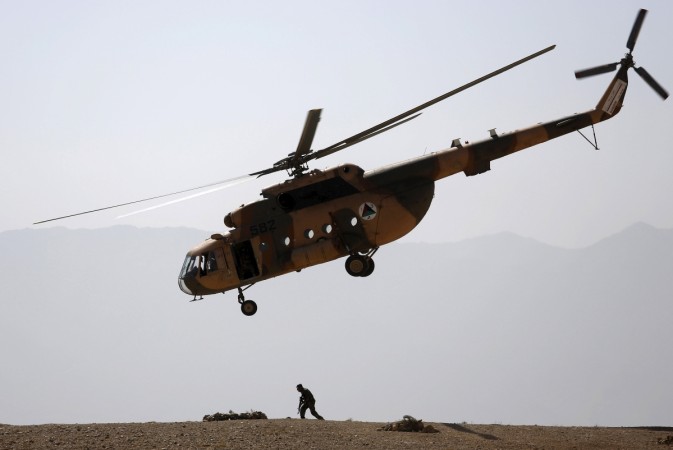 At least eight Afghan army soldiers are believed to be dead after an army helicopter crashed in Baghlan province, northern Afghanistan. The crash took place in Dand-e- Ghori district when the helicopter was supplying a military base.
Dawalat Waziri, Afghan Defence Ministry spokesman on Sunday said five crew members and three army soldiers were killed in the crash. He also blamed a technical glitch, which "caused the helicopter to catch fire and hit the ground," the Associated Press reported.
However, the Taliban has claimed responsibility for the crash.
In a statement to the media, Zabihullah Mujahid, spokesman for the Taliban said the chopper was shot down by Taliban fighters.
Afghan security forces, earlier this year, launched a major operation to clear Dand-e-Ghori from the Taliban, where the insurgent group had been trying to create a safe area for the spring offensive, Al Jazeera reported.
Taliban fighters in the recent past have reportedly increased their attacks on Afghan security forces in northern Baghlan and the surrounding Kunduz province.