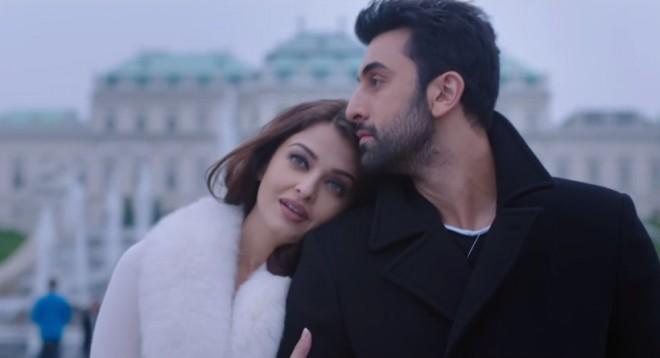 Just when everyone was thinking that the controversies around Karan Johar's Ae Dil Hai Mushkil may have finally cooled off, a new one surfaces. The Central Board of Film Certification has cleared the Befikre trailer (that features quite a few kisses) with no cuts but ordered five edits in ADHM.
A copy of the censor certificate, which details the modifications that have been ordered, has gone viral on social media. A few dialogues have been rehashed and Alizeh's (Anushka Sharma) kissing scenes have been reduced by 50 percent.
Lines like Kiska Zyaada Hot Hai and Saraswati Ko Dabao have been replaced by Kaun Zyada Hot Hai? and Saraswati Ko Chupao, respectively. Also, this dialogue – Umra Mein Badi aur experience mein bhi kamaal hai – has been asked to be deleted along with its visuals.
Apparently, the censor board chief wanted Aishwarya Rai Bachchan (Saba) and Ranbir Kapoor's (Ayaan) intimate scene to be dropped, but from the looks of the censor certificate, it has stayed.
Bachchan and Kapoor's passionate scenes have been a topic of discussion for some time now. Ever since the trailer was released, there were reports that the leading lady's family wasn't too pleased with the way the scenes have been shot and also hasn't taken her decision of agreeing to do such bold scenes very kindly.
A few days ago, Bachchan said that Johar would have liked a lot more intimacy between her and Kapoor, but she couldn't take that step.
"She's a progressive lady, impactful enough to become his voice for the rest of his life, the reason he writes. He sings her poetry, he finds expression in that. She continues to be part of his life forever. There's a continuum even in the separation. You'll come away seeing only 'wow chemistry' or you'll come away seeing the depth. You can enjoy the wardrobe, you can enjoy the visuals, you can just love the music or you can love the intensity of the relationship," Aishwarya told Filmfare explaining a little about the Saba-Ayaan dynamics.