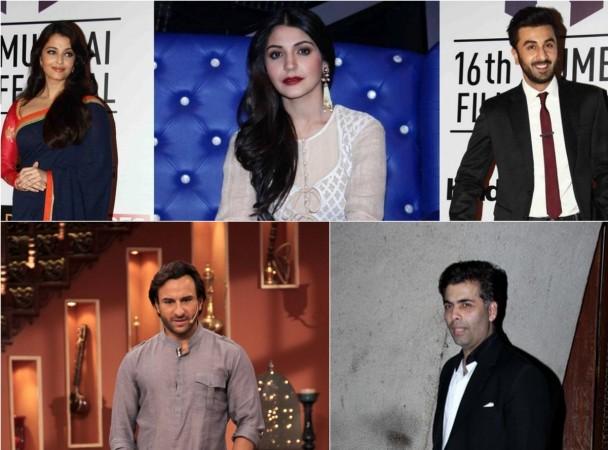 Karan Johar's "Ae Dil Hai Mushkil" has been on every movie lover's radar for an obvious reason – its interesting cast. Aishwarya Rai Bachchan, Ranbir Kapoor and Anushka Sharma will reportedly explore the less-happy phases of life in this film.
According to a Bollywood Life report, this Johar directorial is not an entertainer, it instead focuses on heartbreaks and lost love. Aishwarya will reportedly play Saif Ali Khan's wife, while Ranbir and Anushka are expected to scorch the big screen with their on-screen chemistry as lovers.
Also, word has it the plot is partially inspired by Rishi Kapoor, Raakhee and Neetu Singh's "Doosra Aadmi" (1977). In the Yash Chopra production, a saddened Raakhee falls in love with Rishi Kapoor, who has a striking resemblance with her late husband (Shashi Kapoor).
So, will Aishwarya have an extra-marital affair with Ranbir Kapoor in the film? While the theory is interesting, the makers are yet to put out an official announcement on the roles and the story.
However, the Dharma Productions honcho Johar has begun recce for his 7th film as director.
At Cannes Film Festival 2015, the former beauty queen had told IANS she's looking forward to working with Johar as she has no idea what he has in mind for her.
"Karan and I have hoped to work together many times and the most beautiful part about Ae Dil Hai Mushkil is that, finally, we are working together. When he narrated the idea to me, I thought it's wonderful to be telling a love story so different and above all, Karan directing that," she elaborated.