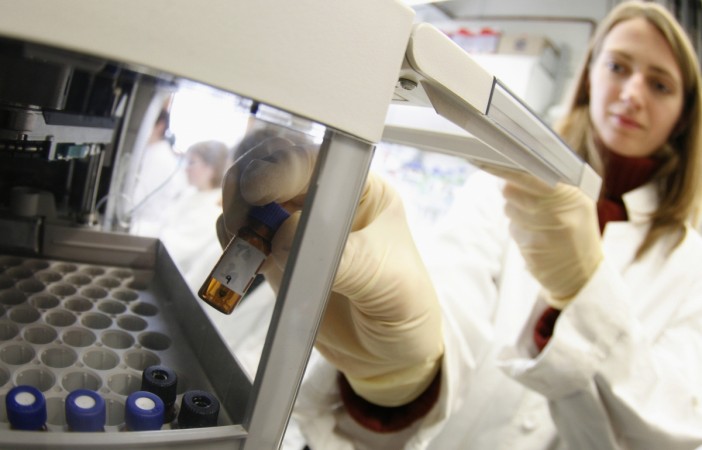 Advanced Enzyme Technologies (AET), whose initial public offering (IPO) opened on Wednesday and closes on Friday, had seen almost 115 times oversubscription by around 1.30 p.m. on the last day of its public offer. The company has fixed the price band as Rs. 880-896 per equity share.
The company has already raised around Rs. 123 crore from 15 anchor investors.
The Advanced Enzyme Technologies IPO comprises 50 crore fresh issue of equity shares and 40 lakh shares under the offer for sale (OFS) category.
The question upper-most on investors' minds would be the listing of AET shares as against the issue price to be decided by the company. Will the shares list at a premium as it happened in the case of Quess Corp and Mahangar Gas, or disappoint investors with listing at a discount, as in the case of Larsen & Toubro Infotech (L&T Infotech)?
Highlights of the issue (according to Angel Broking and HDFC Securities):
Advanced Enzyme Technologies (AET) is engaged in the research and development, manufacturing and marketing of 400+ proprietary products developed from 60 indigenous enzymes.
AET operates in two primary business verticals, Healthcare & Nutrition (human and animal) and Bio-Processing (food and non-food).
It presently has four R&D facilities located at Thane, Sinnar and Chino, California supported by a team of more than 55 members consisting of scientists, microbiologists, engineers, food technologists and biotechnologists.
AET offers these products to its global clientele of more than 700 customers spanning presence across 50 countries worldwide.
AETL serves its customers through a strong sales and marketing network in its major markets, namely North America and India.
The global enzyme industry is dominated by a few players with the top 3 players (Denmark based Novozymes, US based DuPont and Netherlands based DSM) accounting for about 75 percent market share.
AET is a marginal player in the global enzyme market with a market share of about 0.9 percent. In India, it is the second largest player.
The company earned a net profit of Rs. 79 crore on sales of Rs. 294 crore for the financial year 2015-16.
AET has reported a strong CAGR of 23.9 percent in net profit in spite of the 14.4 percent CAGR in sales during FY2012-16, helped by high entry barriers, which also enables the company to get high margins.
At Rs. 880-896 per share, which is the lower and upper end of the offer price band, the company is available at about 6.1-6.2x it's FY2017E P/BV.
The objects of the net proceeds of the fresh issue are investment in Advanced Enzymes USA, wholly owned subsidiary for repayment/pre-payment of certain loans availed by Advanced Enzymes USA, and general corporate purposes.