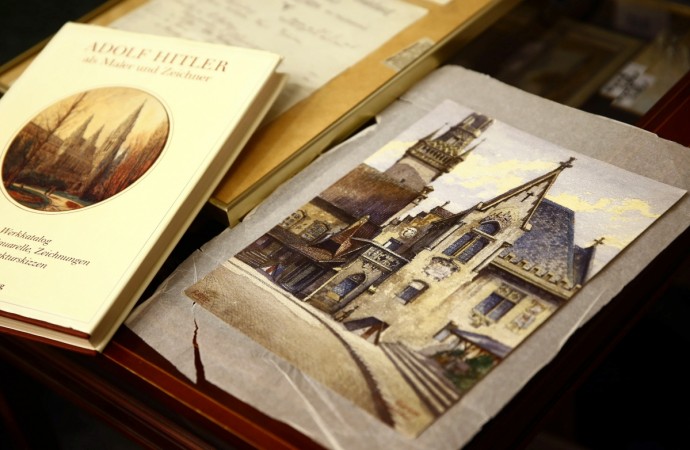 As much as people remember the Nazi dictator for the Third Reich and the bloody Holocaust, the Führer was also undeniably a talented artist: Adolf Hitler's water-colour painting of Munich's old city hall was sold for $161,000 at Nuremberg auction on 22 November.
The century-old painting, titled "Standesamt und Altes Rathaus Muenchen", which translates to "Civil Registry Office and Old Town Hall of Munich", is one of the 200 pieces painted by Hitler during his struggling period from 1905 to 1920, as a young artist.
Although the starting price for the painting was set at $5,576 and was expected to fetch $60,000, a private buyer from the Middle East (who was present during the auction, but wanted to remain anonymous) bought it for a whopping $161,000, reported Reuters.
The painting came with the original handwritten bill of its sale, which is dated 25 September 1916. According to experts, this is a rarity for Hitler's paintings, which justifies the relatively high selling price of this particular water painting, Kathrin Weidler, head of the auction house in the German city of Nuremberg said.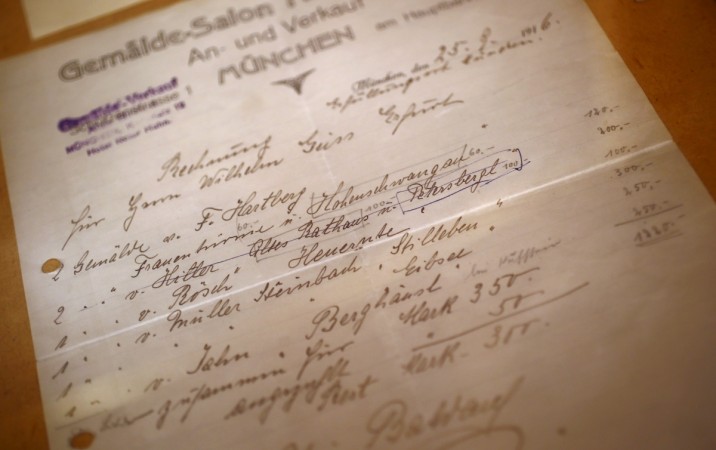 However, the existence of the original bill has raised cynicism regarding the authenticity and origin of the painting. Critics are still plagued by the hoaxer Konrad Kujau, who in 1983 had tricked historians into believing that he had "Hitler Diaries", complete with realistic certifications. Kujau had received DM2.5 million (around $15,838,591) from a buyer for the same, who in turn sold it for DM9.3 million ($58,919,557).
According to Weidler, the painting was sold by two unidentified German sisters in their 70s and that they would donate 10% of the proceeds from the sale to a charity that works towards helping disabled children.
Five other paintings of Hitler have also been auctioned at amounts, ranging from €5,000 (around $6,196) and €80,000 (around $99,129) at the auction.
In his autobiography, "Mein Kampf", Hitler mentions that his attempts to become an artist was thwarted by repeated rejections by the Academy of Fine Arts in Vienna.
One wonders if that weren't the case, would there have been a reputed artist by the name of Adolf Hitler instead of a Nazi dictator? Would the World War II ceased to have existed? And would the very course of history have been altered?