The World Hindu Congress 2018 event will be held in Illinois, Chicago, from September 7 to 9 to commemorate the eve of the 125th anniversary of Swami Vivekananda's historic address to the Parliament of World Religions.
The theme of the World Hindu Congress this year is "Sumantrite Suvikrante" -- think collectively, achieve valiantly. The event is held once in every four years for Hindus to connect and share ideas to make a positive impact in the society.
The event is expected to be attended by more than 2,000 Hindu delegates from over 50 nations around the world. The first Hindu lawmaker in US Congress, Tulsi Gabbard, was named the chairperson of the World Hindu Congress this year.
The guest list for the mega event this year include notable personalities like Uttar Pradesh chief minister Yogi Adityanath, Hollywood actor Richard Gere, and Maharashtra chief minister Devendra Fadnavis, among others. Rashtriya Swayamsevak Sangh (RSS) chief Mohan Bhagwat will also be a part of the mega event held in Chicago.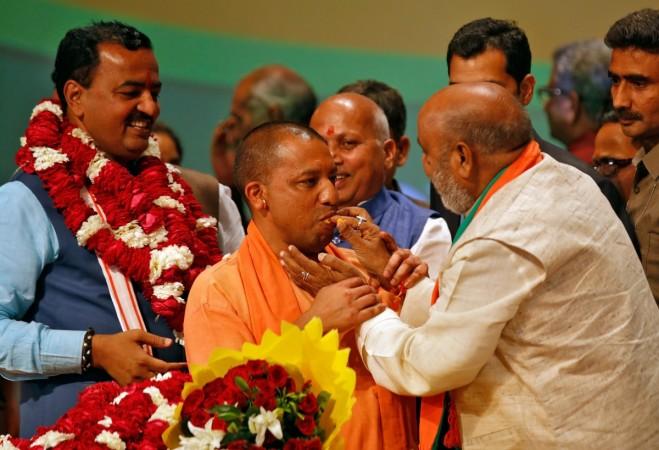 The religious leaders on the guest list include Tibetan spiritual leader the Dalai Lama, Art of Living founder Sri Sri Ravi Shankar, and Pranav Pandya from Gayatri Parivar.
"Hindus have faced insurmountable odds over the last several centuries, yet have been able to nourish and sustain Hindu civilization. Thus, it is incumbent upon this and future generations to build upon their legacy. WHC seeks to rise to this call," the official statement read.
"It offers Hindus an opportunity to introspect towards improvement and tap into our collective resources to seek tangible solutions to the most pressing issues of our age," it added.
Here are a few famous personalities that are said to attend the event-
Sambit Patra
Dalai Lama
Richard Gere
Madhu Pandit Dasa
Shambavi Chopra
Yogi Adityanath
Devendra Fadnavis
Mohan Bhagwat
Madhur Bhandarkar
Tulsi Gabbard
Pravind Jugnauth