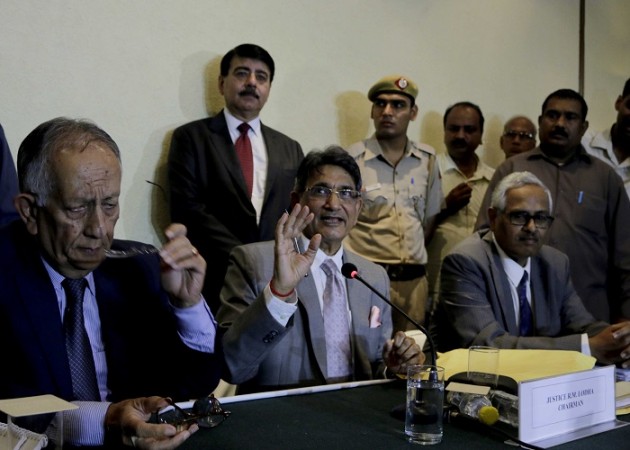 Aditya Verma may not be a celebrated cricket administrator, but the secretary of the unrecognised Cricket Association of Bihar (CAB) is someone who took on N Srinivasan.
Verma has applauded the members of the Lodha committee for their landmark judgement on Tuesday, but the administrator, who was the petitioner in the IPL spot-fixing scandal, isn't finished. Verma wants the Supreme Court to reveal the names of those 13 players, who have been mentioned in the sealed envelope provided by the Mudgal probe committee.
The names of the players have not been made public so far, but reports in the past few months leading up to IPL betting verdict have stated that the names in the list includes players who are part of IPL teams.
Verma wants the Supreme Court to name all these players, who have cheated the fans. "I'm soon going to move to the SC to file a petition to make the names of these players public. The fans have a right to know who exactly are these players who cheated the game," Times of India quoted Verma as saying.
The Supreme Court may have reasons of their own for not revealing the names, but the highest court of India might come under severe pressure from several quarters, after Lodha Committe came up with a landmark judgement to clean up Indian cricket.
Lodha Committe took some important decisions on Tuesday, which includes suspending Chennai Super Kings and Rajasthan Royals, along with the ban imposed on Raj Kundra and Gurunath Meiyappan.
"I'm very happy with the verdict of the Justice Lodha Committee. The BCCI should file criminal cases against those found guilty. That's the only way it can show the fans that they are serious about cleaning the game," Verma said.
Verma does not want Srinivasan to be involved with the BCCI in any capacity and wants the board to end Srinivasan's stint as the ICC chairman.
"I also request the BCCI to cancel his [Srinivasan's] BCCI representation in ICC after this verdict. If BCCI does not adhere to my demands then I will take it to court regarding this matter," Verma added.