The long term ally of Bharatiya Janata Party in Maharashtra — the Shiva Sena again strongly indicated that it will part ways with the saffron party and contest the 2019 assembly elections separately.
The Sena has since past one year been attacking the BJP-led state government in Maharashtra. Aditya Thackeray, son of Sena chief Uddhav Thackeray, said at a public meeting in Ahmednagar on Thursday that, "The Sena will quit power in one year and come back to power on its own strength. Uddhav Thackeray will decide the time when the party will quit power."
Taking a direct dig at the BJP government, the Yuva Sena chief referred to many issues including in the education sector which are yet to be resolved. He asserted, "The Sena is committed to resolving the issues of students. The Sena has also created an educational application that will guide students and resolve their problems."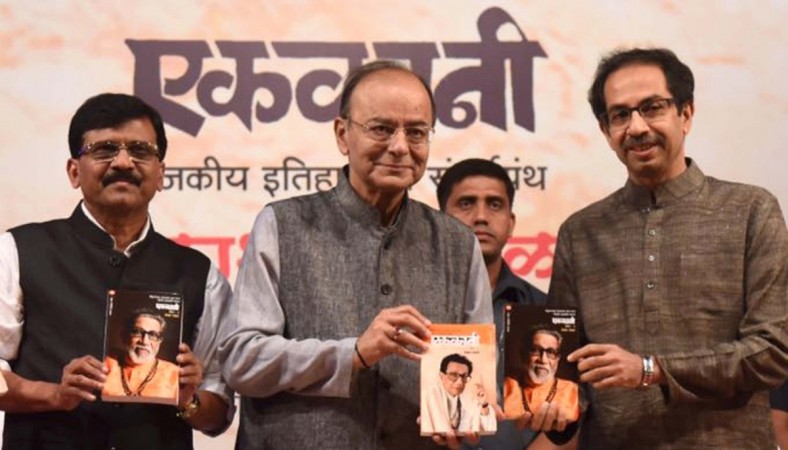 Aditya also mentioned that once the decision to walk out of the alliance with BJP is taken "everyone has to work to bring about change."
However, this is not the first time the Shiv Sena has expressed its disappointment with the BJP government in the state. Earlier in November the Sena had published a booklet which claimed to reveal the names of the BJP leaders in the state who are involved in scams and wrongdoings.
The Sena later denied having published or distributed any such booklet. Also Sena MP Sanjay Raut in October this year had said, "The BJP owns the government. We are (in the government) just for the sake of it. Instead of hitting out at the Congress and the NCP, the BJP targets the Sena. They (the BJP) are thus our principal enemy."