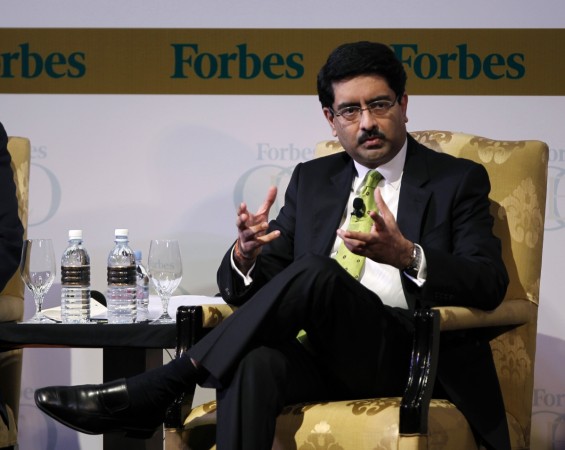 In a significant consolidation move, two Aditya Birla Group companies will merge to create a unified entity with a combined turnover of about Rs. 60,000 crore and operating profit (EBITDA) of almost Rs.12,000 crore (financial year 2015-16).
The proposal to merge Aditya Birla Nuvo Ltd. (ABNL) and Grasim Industries was approved by the respective boards on August 11, 2016.
"The Boards of Directors of Grasim Industries Limited ("Grasim"), Aditya Birla Nuvo Limited ("ABNL"), and Aditya Birla Financial Services Limited ("ABFSL") at their respective meetings held today, approved the merger of ABNL into Grasim and the subsequent demerger & listing of its financial services business through a composite scheme of arrangement ("Scheme")," ABNL said in a media statement.
The financial services business of ABNL will be demerged with Aditya Birla Financial Services Limited (ABFSL), which will be listed subsequently on the stock exchanges. Grasim will hold 57 percent stake in ABFSL.
Kumar Mangalam Birla, Chairman, Aditya Birla Group, said that the merger would bring synergies between the two companies to create more business opportunities.
"The proposed restructuring will create one of India's largest, well-diversified companies with a healthy mix of businesses with steady cash flows and long-term growth opportunities. With diverse businesses spanning manufacturing and services, the combined company provides a play on India's growth story. The demerger and listing of the financial services business will unlock value for shareholders," he said in the statement.
The ABNL share closed at Rs. 1,567.70, up 3.50 percent from its previous close, while Grasim shares ended 6.44 percent down at Rs. 4,538.95 on the BSE.
"The transaction is subject to the customary statutory and regulatory approvals including approvals of the respective High Courts, the Stock Exchanges, CCI, the respective Shareholders and creditors of each of the companies. The demerger will become effective subsequent to the effectiveness of the merger. The transaction is expected to be completed by Q4 FY17 / Q1 FY18," the company said in the statement.
Here are the share swap and other details of the merger:
For merger of ABNL with Grasim, each shareholder of ABNL will get 3 new equity shares of Grasim for every 10 equity shares held in ABNL i.e., a shareholder holding 100 shares in ABNL will receive 30 shares in Grasim.

For demerger of Financial Services business into ABFSL, each shareholder of Grasim (post-merger) will receive 7 equity shares in ABFSL for every 1 equity share held in Grasim i.e., a shareholder holding 100 shares in Grasim will receive 700 shares in ABFSL. In aggregate, each shareholder of ABNL holding 100 shares will receive 30 shares in Grasim and 210 shares in ABFSL.

The Board of Grasim has also recommended sub division of its equity shares of Rs. 10 each into 5 equity shares of Rs. 2 each. The exchange ratio as stated above would be adjusted accordingly to take into account the effect of such sub division.