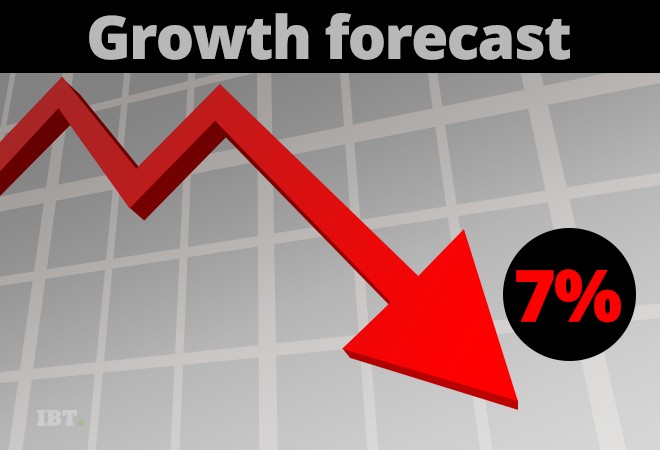 Asian Development Bank (ADB) has lowered India's 2017 growth forecast to 7 percent from its July estimate of 7.4 percent.
The downgrade reflects short-term disruptions like last year's demonetisation and implementation of the new tax regime the goods and services tax (GST), which dented consumer spending and business investment, reported news portal Moneycontrol.
However, ADB stated, that these short-term disruptions are expected to dissipate allowing these initiatives to generate growth dividends over the medium term.
On the other hand, the bank in its Asian Development Outlook 2017 increased its growth forecast for Asia from 5.7 percent to 5.9 percent, amid China's better-than-expected performance, a revival in global trade and strong growth in the developed world.
Further, the bank upped its forecast for China to 6.7 percent in 2017, from the previously estimated 6.5 percent. It also increased next year's forecast for China to 6.4 percent from 6.2 percent.
In the case of India, ADB expects "medium term benefits" from GST. It expects growth next year to pick up to 7.4 percent, lower than the previously estimated 7.6 percent, reported Moneycontrol.
India's Gross Domestic Product (GDP) growth rate for the quarter ended in June fell to 5.7 percent from 7.9 percent in the same quarter last year. The current GDP growth clocks the lowest since January-March quarter 2014.
The slowdown was mostly a reflection of a sluggish manufacturing sector, which recorded an expansion of just 1.2 percent from a year earlier. Last year, the growth rate in the sector was 10.7 percent.
Recently, R Shankar Raman, chief financial officer (CFO) of Larsen and Toubro (L&T), opined that the government's preparedness for rolling out tax reforms was nowhere close to what was claimed and this found reflection in the slipping GDP growth numbers.
In an interview to HT Mint last week, Raman said, "...this pain is going to continue for another six to nine months, and consequently, working capital is going to get blocked. In fact, I don't see the private sector coming back for the next couple of years."
As the criticism against the NDA government led by Narendra Modi is mounting, it announced reconstitution of Prime Minister's economic advisory council with Bibek Debroy at the helm.