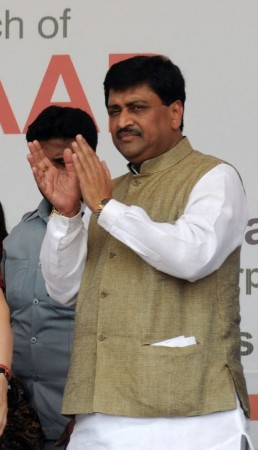 Former Maharashtra Chief Minister Ashok Chavan will be facing prosecution under the Prevention of Corruption Act in the Adarsh housing case, after the Bombay High Court on Wednesday rejected his plea to reconsider its earlier order to delete his name in the case.
In December last year, Chavan had filed a petition in the Court to recall an order passed by Justice M L Tahaliyani denying permission to the CBI to drop his name in the case, reports PTI.
On Wednesday, Tahaliyani dismissed Chavan's appeal, paving the way for his prosecution.
Earlier, the Central Bureau of Investigation (CBI) had approached the CBI court in the Adarsh housing case, seeking to drop his name as an accused for want of requisite permission by the Maharashtra governor.
When the CBI court rejected the plea, the CBI approached the Bombay High Court where the case came up before Justice Tahaliyani.
In November last year, Justice Tahaliyani rejected the CBI's plea, saying the governor's refusal stopped the agency from prosecuting Chavan under the Indian Penal Code, but it could still proceed against him under the provisions of the Prevention of Corruption Act.
"...Charges levelled against Chavan for the alleged individual acts cannot go away only because the Governor has refused to grant sanction for prosecuting him for conspiracy and cheating," Justice Tahaliyani had said.
Chavan has been accused of including civilians in the allotment of flats in the Adarsh housing society, which was solely meant for defence personnel.