It's been over a fortight since Hindenburg Research opened a Pandora's Box on the Adani Group. Immediate thoughts concerned retail investors, and the collective exposure that state-run banks in India have to the business conglomerate.
Reportedly, country's top three state-run banks, State Bank of India, Bank of Baroda and Punjab National Bank have an aggregate exposure to the tune of Rs 40,000 crore to various entities of the Adani Group.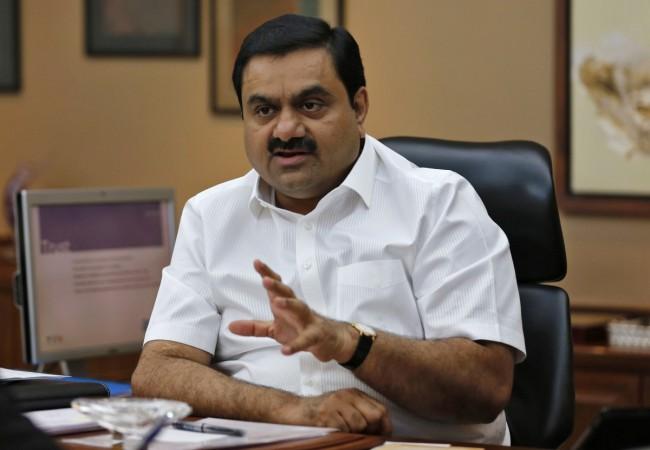 Reserve Bank of India, without naming the conglomerate, allayed fears of any stress on banks' books but that has not been barely enough. After all, there are few parallels to stock manipulation and accounting frauds of this scale.
"The RBI remains vigilant and continues to monitor the stability of the Indian banking sector." As the regulator and supervisor, the RBI maintains a constant vigil on individual banks with a view to maintain financial stability," said the central bank.

State Bank of India
Adani Group's largest lender State Bank of India has an exposure of Rs 27,000 crore to the group. It must be noted that SBI has sanctioned a credit limit of Rs 55,000 crore of which only Rs 27,000 crore has been availed. Some reports also suggested that banks are likely to continue with their existing credit line to the embattled Adani group.
SBI Chairman Dinesh Khara said that the bank does see the group facing any challenge to service its debt obligations. Responding to some of the foremost concerns, he also said that SBI had not given any loans against shares to the group but the lending has been against tangible assets. "The bank's total exposure to Adani Group is 0.9% of the overall loan book, which is around Rs 27,000 crore."
Bank of Baroda
Bank of Baroda, which has an exposure of around Rs 5,380 crores to the group, declined to disclose it. Although it clarified that the bank's exposure is a fourth of the group exposure permitted by the Reserve Bank of India. Amidst the varying figures quoted by several reports, as per one of the estimates, out of the total $9billion exposure that Indian banks have to the group, about $1.5 billion is yet to be used.
Punjab National Bank
Last time, when Punjab National Bank hit the national headlines, it was when diamontaire Nirav Modi fled the country pulling of a scam where the bank issued fraudulent letter of undertaking worth Rs 10,000 crore.
In the current Adani Group fiasco, PNB has exposure worth Rs 7000 crore. Despite the market volatility, allegations and crisis surrounding the group, PNB CEO Atul Kumar Goel stated there is no cause for concern.
In a recent virtual press conference, Goel said, "Out of the Rs 7,000 crore, roughly Rs 2,500 crore is tied to Adani's airport business. Cash flow is supporting the direction we have." However, Punjab National Bank reported a 44% decline in net profit for the quarter ending December due to increase in bad loans. This comparison figure is against a net profit of Rs 1,126.8 crore in the year ago period.
Axis Bank
Following RBI query seeking details from banks on their exposure to the group, private sector lender Axis Bank said on February 4 that its exposure to Adani Group stood at 0.94 percent of its net advances. In a regulatory filing, the bank furnished the details, "We extend credit basis comfort on cash flow, security, and repayment capability of obligators as per the Bank's credit assessment framework. We remain comfortable with our exposure to Adani Groupon the basis of the same."
It also said that their exposure to the group is primarily to the operating companies in sectors like ports, transmission, power, gas distribution, roads and airport. "Axis Bank's fund-based outstanding as percentage of the net advances is 0.29%, while that of non-fund based outstanding is 0.58%." The lender also said that investments as per centage of net advances of the bank is 0.07% as of December 31, 2022.
The opposition
As the opposition plans protests outside several state owned offices of LIC, SBI and other financial entities having exposure to Adani Group, the noise over accountability and transparency gains momentum. The crisis ridden group's seven listed firms has seen another sell-off driving their market loss to a whopping $112 billion in less than a fortnight.
The demand for a debate, a press conference and PM Modi's reply on the Adani Group has been growing louder and wider. On Monday, the Lok Sabha was adjourned until 2pm amidst the protest by members of the Congress, DMK, NCP and other political parties.