Actor Adam West, 88, passed away on Friday night after a short battle with leukemia. The actor is famous for portraying Batman in the classic 1960s television series.
West was surrounded by his wife, Marcelle, six children, five grandchildren and two great-grandchildren at the time of his death.
Also read: Kylie Jenner sets pulses racing by kissing a girl on the lips
"It's with great sadness that we are sharing this news... Adam West passed away peacefully last night after a short but brave battle with leukemia," his family wrote on Facebook, announcing his death.
"He was a beloved father, husband, grandfather, and great-grandfather. There are no words to describe how much we'll miss him. We know you'll miss him too and we want you to know how much your love and support meant to him throughout the years. Hug your loved ones today."
Burt Ward, who played Robin to West's caped crusader, also released a statement saying he was devastated by the loss of West, whom he considered a close friend.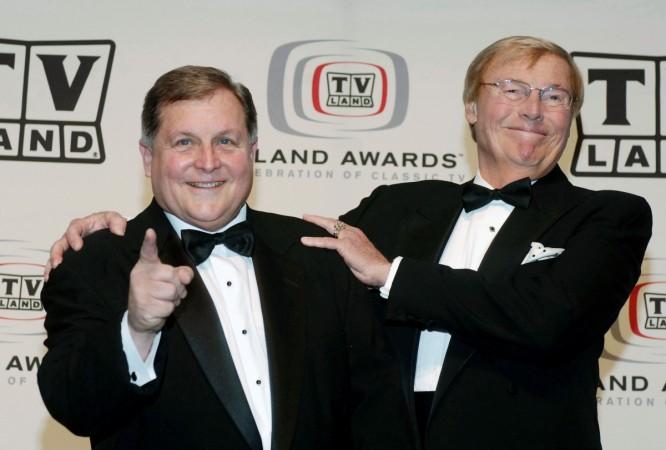 "Adam and I had a special friendship for more than 50 years," he said in a statement reported by Variety. "We shared some of the most fun times of our lives together. Our families have deep love and respect for each other.
"This is a terribly unexpected loss of my lifelong friend. I will forever miss him,," said Ward, adding that although a number of actors have portrayed Batman, West will be the only real Batman for him. "He was truly the Bright Night," said Ward.
Check out a few other reactions from people who knew West.
#AdamWest was such a wonderful actor & so kind, I'm so lucky to have worked w/ him & tell him how much he meant to me & millions of fans. pic.twitter.com/Bu0OOaRgX9

— Mark Hamill (@HamillHimself) June 10, 2017
RIP Adam West pic.twitter.com/ahhy1rIVjh — Dane Cook (@DaneCook) June 10, 2017
Dear Lord, we need him now. RIP Adam West. pic.twitter.com/2Lrwz0q6oz

— Steve Silberman (@stevesilberman) June 10, 2017
Adam West has passed. The Batman of my childhood. He brought us so much entertainment and was a truly class act. We'll miss u Adam pic.twitter.com/5ddeOrUCSp — Kevin Conroy (@RealKevinConroy) June 10, 2017