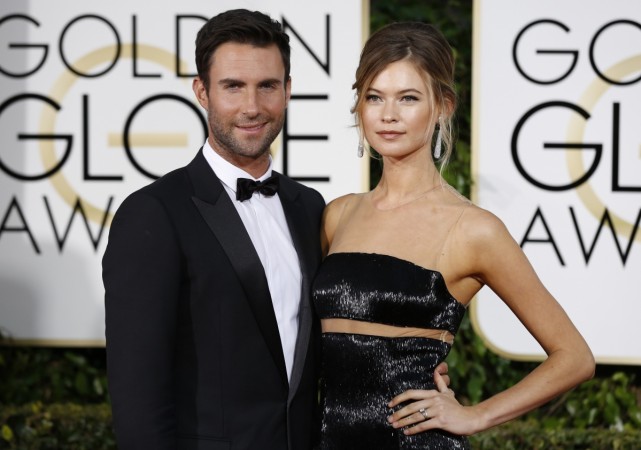 Maroon 5 frontman Adam Levine and his wife Behati Prinsloo welcomed their first child on 21 September. Levine and Prinsloo, who got married in July 2014, named their daughter Dusty Rose Levine.
Prinsloo gave birth on Wednesday in Los Angeles. "Everything went well and the baby is beautiful," an insider told US Weekly. "They're a very happy couple and excited to start their family. I can tell you they make very beautiful babies together."
Levine, The Voice coach, told Entertainment Tonight that he is excited about becoming a parent. "I'm ready to be a dad. You're born to be a parent, that's what we're here for, really. All the other s--t is great, but it's not what we're here for," he said in April.
Apart from the couple and their family, even fans were waiting for the birth of the baby girl. The excitement of the birth of Levine's daughter started to build up after the band cancelled a performance and reschedule several others.
"Maroon 5 have announced that their upcoming show at the XL Center in Hartford, CT this Monday, September 19th will, unfortunately, be cancelled. Maroon's 5 show in Hartford was happening in conjunction with the group's Fall 2016 U.S. tour and is being cancelled due to the upcoming birth of frontman Adam Levine's baby," the band posted it on their website.
Meanwhile, fans took to social media to congratulate the singer and his wife, but they also criticised the singer for naming the baby girl Dusty Rose.