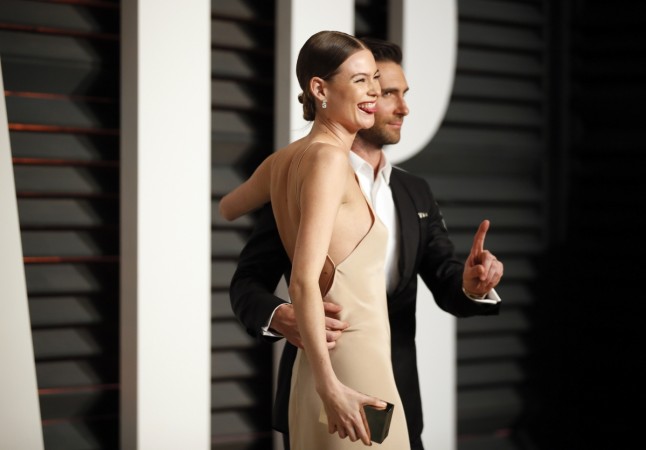 Maroon 5 frontman Adam Levine and Behati Prinsloo, who welcomed their first baby on Wednesday, shared an adorable photo of their daughter on Instagram. The couple took to Instagram to share the first photo of their daughter Dusty Rose Levine.
In the photo, Dusty is seen sleeping on her father Adam's chest. "Words can't describe Dusty Rose Levine 9/21/16," Prinsloo posted along with the photo. In just three hours, the photo garnered more than 252K likes with more than 10,000 comments from fans, who congratulated the couple.
Adam and Prinsloo, who got married in July 2014 and welcomed Dusty on September 21. Adam and Prinsloo's families were in the hospital along with the couple. "Adam was in the delivery room holding Behati's hands. They both cried when she was born. Both families are there now," a source told E! News. "She is beautiful. She looks like Behati."
"They are both speechless on how this moment feels as new parents. Dusty is a healthy, sweet and happy baby," the insider said.
Adam and Prinsloo announced their pregnancy in March and a month later it was revealed that they are expecting a baby girl. "She knows what she's having and she's very excited," a source told E! News in April.