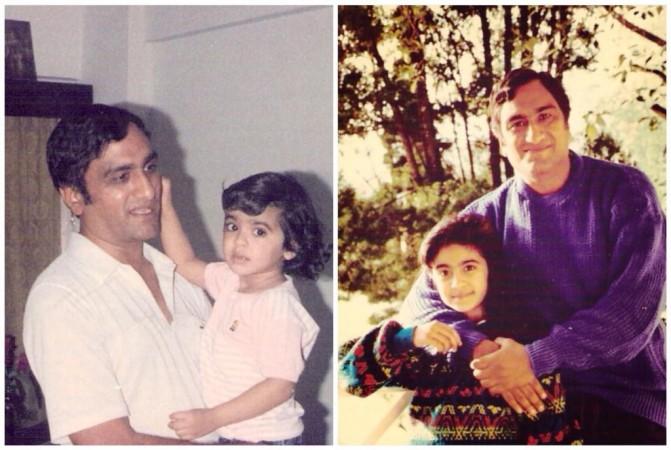 Actress Adah Sharma's father SL Sharma, who was a captain in the merchant navy, died of cardiac arrest on 15 November.
Adah took to her Twitter page on 16 November to reveal the news about her father's death. Besides posting a photo featuring her with her father, the actress tweeted, "My father passed away of a sudden HeartAttack yesterday.But I guess that's how death works. Gives us no hints.love you papa." She added, "R.I.P. Pappa."
The sudden demise of the actress' father has shocked many of her relatives and family friends. "It is very shocking to all of us. Adah an only child lives with her parents. She is very close to her father Captain S.L Sharma. Our prayers are with her mother and her," a source close to her family told media.
Her friend and actress Parul Yadav, who has starred in several Kannada, Malayalam and Tamil movies, was also shocked to hear the news about death of Adah's father. She tweeted, "My heart felt sympathy on the demise of your father. May God give you and your family strength to cope up with your loss.. @adah_sharma."
Having made her acting debut through Bollywood movie "1920", Adah forayed into Tollywood with Puri Jagannath's hit film "Heart Attack". Though the success of the film has not brought any big offers to her, the actress has got many fans across South India.
In reply to her tweet, some of her fans offered condolences to her family.
Ponnamhariteja
R.I.P very sad to hear dis.. Thanq u sir for giving sch a swt girl..
Bhargav
RIP sir.we 've to b ready for all this.be strong.v re all wid u.dnt worry..
Vinay Prudhvi
Saddening to listen diz :( May his Soul R.I.P :(
Balareddy
Iam sorry to hear that.. His soul may rest in peace! A deep condolence.
Trivikram FC
Sorry to hear the news .. our deepest condolences ...