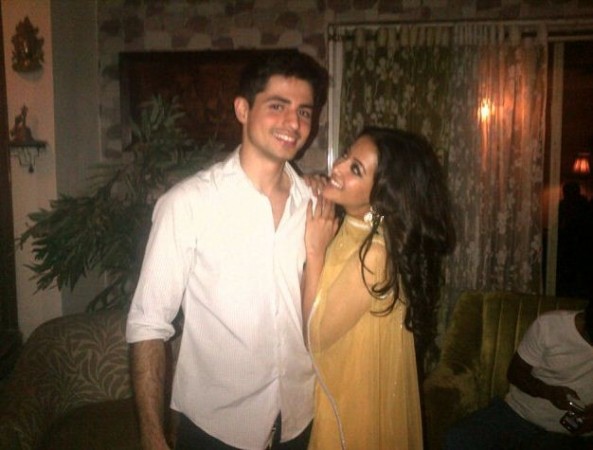 Bollywood actress Raima Sen has put herself in big jeopardy by announcing her wedding on Twitter. She is now scrambling to clarify her "good humored joke" to her fans and family.
Sen was apparently partying with a few close friends in her home town on Sunday, when in high spirits the actress formally announced on the micro-blogging site that she is getting married to her close friend Varun Thapar. She incidentally posted a series of pictures of the two posing together, with Raima showing off her diamond ring and her friend getting down on his knees.
"I am getting married to Varun Thapar," she wrote. "And that's the husband," she said.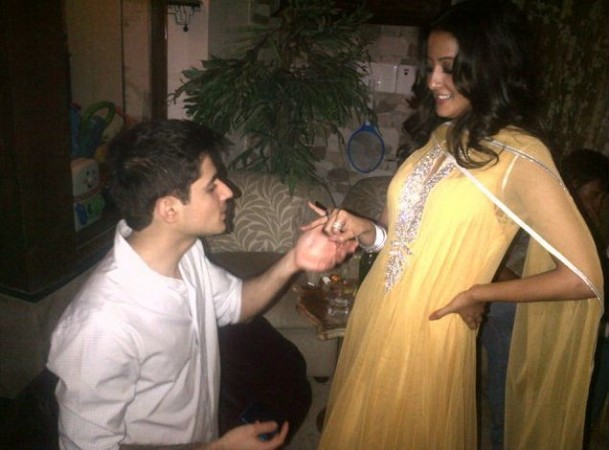 Little did she think before doing so and the result was for everyone to see.
Shocked by her posts, friends and family started calling the two, asking about the sudden surprise she had thrown on them.
Though the damage was done, Sen tried to clairfy the matter and announced on Twitter next morning that "Last night was a joke and I'm not getting married."
"It was in a good humor... Varun is my best friend," she wrote. "Hope all my followers understand that I was just having fun with my friends guess need to be careful as not every follower is a well wisher."
Angered by the report published by a leading Mumbai daily, the actress tweeted, "Morning. Well d Mumbai mirror article today was unfair. It was a prank that went out of control, but it was all in fun. Where is ur sense of humor."
Many criticized her of a publicity stunt, while others thought they both make a really good couple in spite of the prank.
However, the actress has support from her loyal fans regardless of what she had done.
"Mumbai mirror is pushing circulation and ur a fabulous actor whom we all adore. nothing changes pre or post prank," a fan tweeted.
Another one added, "btw u look absolutely fantastic in the photos !! no wonder he got down on his knees:-)"
However, this prank might turn into reality someday with Sen apparently considering marrying her friend in the future.
She told Mumbai Mirror in an interview that "Of course, it (the news of marriage) is not true. But you know what... I would definitely like to marry Varun, one day," Sen told Mumbai Mirror.
Whether it was publicity stunt or an inadvertent prank is for Raima to tell. But her joke certainly hints the probability that the duo might really get married someday.
Chek out more pictures she tweeted on the "sloshed" night: