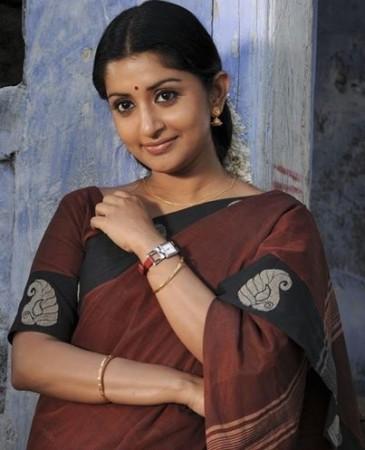 Actress Meera Jasmine has registered her marriage with fiance Anil John Titus, a Dubai-based software professional. [Update: Meera Jasmine Weds Anil John Titus under Police Protection]
According to reports, Ernakulam Sub Registrar registered the marriage at Meera Jasmine's residence -Vaibhavam- in Ilamkulam, Chilavannur. However, the official wedding ceremony will reportedly be performed at a church in Thiruvananthapuram on 12 February.
Meera's alliance with Anil was arranged after her parents came across a marriage proposal from the groom on a popular matrimonial site, and decided to pursue it further. Both the families met each other and finalised the marriage date as 12 February.
Anil John Titus, who hails from Thiruvananthapuram, is a B Tech graduate from IIT Madras and is reportedly based in Dubai.
Meera Jasmine began her acting career in the Malayalam film industry with "Soothradharan" in 2001, and has worked in all the south film industries including Tamil, Telugu and Kannada. Some of her popular films include "Kasthoorimann" (Malayalam), "Swapnakkoodu" (Malayalam), "Paadam Onnu: Oru Vilapam" (Malayalam), "Achuvinte Amma" (Malayalam), "Run" (Tamil), "Sandakozhi" (Tamil) and "Bhadra" (Telugu).
The talented actress has won several awards including the Kerala State Film Award, Tamil Nadu State Special Award, National Award, Filmfare Award and Asianet Award.
Meera made her comeback in Tamil with the latest release "Inga Enna Solluthu", co-starring with VTV Ganesh and Santhanam. She is also part of the upcoming film "Vingyani" alongside Paarthi, Sanjana Singh, Vivek, Thalaivaasal Vijay and Sriranjini. The film is expected to hit the screens soon.