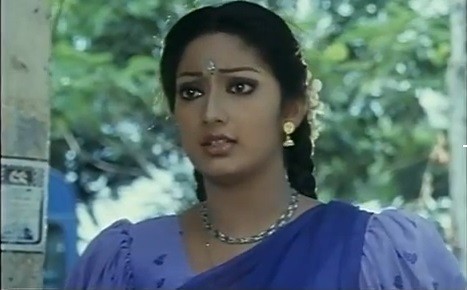 After rumours of her death emerged on Tuesday, actress Kanaka addressed the media in Chennai saying she is doing fine and was never diagnosed with cancer.
On Tuesday, it was reported that Kanaka is in the advanced stages of cancer and is fighting for life at the palliative care centre in Alappuzha (also known as Alleppey) in Kerala. Some television channels even reported that the "Karagattakaran" actress passed away around 11 am.
Immediately, social media circles were abuzz with news about the actress' death. Many film celebrities passed their condolences on micro-blogging site Twitter.
But the actress made a public appearance and revealed that she is very much alive and not diagnosed with cancer. "I have never had any cancer scare! These are just rumours. In fact, the last time I went to Alleppey was in 1992 when I was shooting a Malayalam film. I made a good friend there and I have been hoping to meet her ever since. Maybe I will now," Kanaka was quoted as saying by The New Indian Express.
"I don't know who is spreading these rumours, but I must say it has helped people remember me again. I have been keeping a low profile for a long time now," she added.
Kanaka is the daughter of yesteryear actress Devika. She began her acting career at the age of 16 in the 1989-hit film "Karagattakaran", co-starring Ramarajan. After the film's success, she starred alongside big actors including Rajinikanth, Vijayakanth, Sarathkumar, Karthik, Mammooty and Mohanlal.
She appeared in more than 40 films in Tamil and Malayalam languages. Her debut Malayalam film "Godfather", released in 1991, was one of the highest-grossing Malayalam films and completed more than 400 days in a theatre in Thiruvananthapuram.
After the death of her mother, Kanaka stopped acting in films. The actress said she is now waiting for a good role to make a re-entry on the big screen.