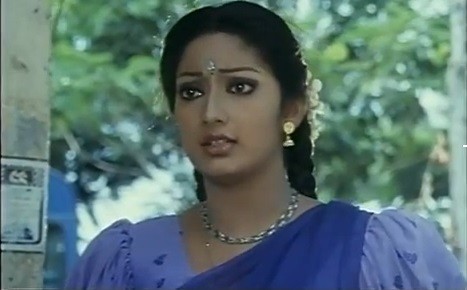 Actress Kanaka, known for her films such as "Karagattakaran" and "Athisaya Piravi," is suffering from cancer and fighting for life. [Update: Kanaka Clears Air on Death Rumours
Kanaka was diagnosed with advanced stages of cancer in January this year. The actress was taking treatment in Alappuzha, Kerala, but is said to have not shown any improvement in her health condition.
Kanaka is reportedly in her last days of her life and has nobody to take care of her. She has been shifted to the ward where cancer patients are kept in their last days. The hospital has also denied visitation rights to see the actress, reported The Times of India.
Daughter of yesteryear actress Devika, Kanaka entered Tamil filmdom with "Karagattakaran" in 1989. The film co-starring Ramarajan was a big hit and catapulted the actress to stardom. Since then, Kanaka starred in more than 40 films in Tamil and Malayalam film industries. She has been paired with several popular stars including Rajinikanth, Karthik, Prabhu, Mammooty and Mohanlal.
After the death of her mother, Kanaka became lonely and did not have anybody to take care of her. The actress came under the glare of the media in 2010, when she gave an interview to the press claiming that her husband was missing since 2007.
In a shocking revelation, the actress had said that she wanted to keep in touch with her mother after her death. She went to "Aavi Amudha", a person who talks to ghosts, in a bid to communicate with her mother. This way she had met Muthukumar, a California-based mechanical engineer, and fell in love with him. The pretty actress claimed that she married Muthukumar in 2007, but he went missing in just 15 days after their marriage.
Kanaka also said that her husband was abducted and she was facing threats to her life. After making these sensational claims, the actress went missing and is back in the news only now. Reports about her struggle for life has come as a big shock to her fans.