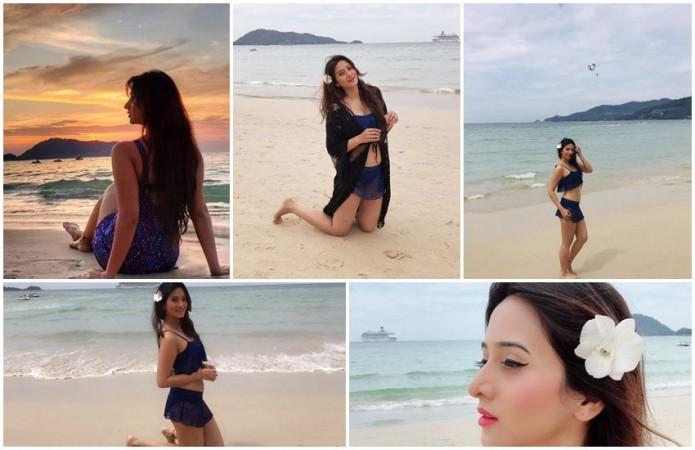 Harshika Poonacha has started the year on a positive note by doing what she loves the most – travelling. The actress is currently holidaying in Thailand and having a rollicking time.
Harshika loves beaches and has shared photos from Phi Phi Islands. She posted a picture and captioned, "Beaches make me happy❤️❤️❤️ Welcoming 2019 with love happiness and lots of goodness [sic]."
What has caught her followers' attention is her pictures in a bikini. The actress has sported a blue bikini and top with a transparent cover-up. The photos give clear glimpses to her hour-glass figure. Indeed, the pictures are now going viral.
"When iam kissed by the sun , loved by the water and touched by the sand i know iam in heaven. [sic]" the actress gave caption for her bikini photos.
It may be recalled that the photos of actresses like Samyukta Hegde and Andrea in bikinis had recently gone viral.
Harshika had started her career with PUC in 2008. Since then, she has worked in over 25 movies in multiple languages. She has been part of the movies featuring stars like Shivaraj Kumar, Puneeth Rajkumar, Ravichandran and Upendra.
Her upcoming film is Sunil Kumar Desai's Udgharsha, which has Thakur Anoop Singh, Sai Dhansika, Tanya Hope and Shraddha Das in key roles.