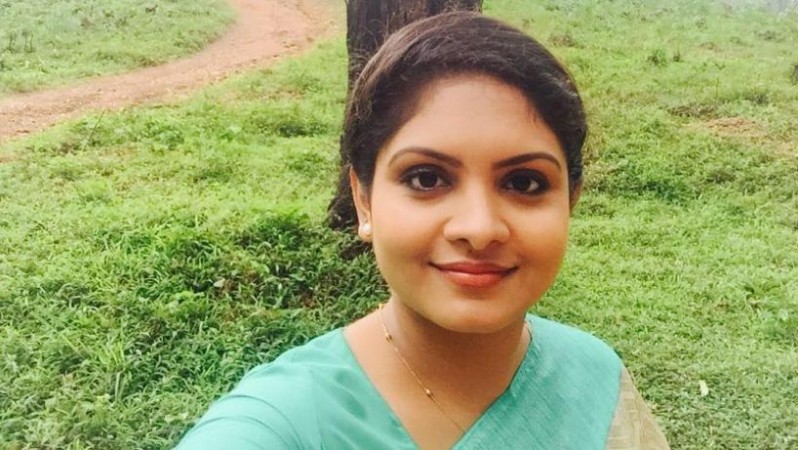 Gayathri Arun has hit back at the pervert who passed a lustful message. Without ignoring the incident, she has tried to bring the issue to the public notice.
The actress has posted a screenshot of a message where the man sent a message offering money to her to sleep with him. Gayathri Arun gave a befitting reply as she wrote, "Mr Rohan kuriakose.. I will definitely remember ur Mother/ sister in my prayers for their safety [sic]."
Her courage and decision to shame the person has been hailed by her followers. Many have requested her to file a formal complaint with the police in order to teach a lesson to those who misuse the new-age platforms for such activities.
However, there is no update on what legal action she has taken against him.
Can such attempts be taken lightly?
A similar incident was reported earlier this year when a businessman in Chennai tried to lure Amala Paul to sleep with him. "I went to dance practice for that event. While I was practising, he came inside. He spoke as though he was part of the event. He spoke to me like he was someone known at the event. He spoke to me personally when I was alone inside. That's why I have complained. He has spoken like he was conducting a sexual trade, for a favour," the actress had said.
The Chennai police reacted quickly and arrested the man, Alagesan, under sections 354A (sexual harassment), 509 (uttering any word or making any gesture intended to insult the modesty of a woman) of the Indian Penal Code and section 4 of the Tamil Nadu Prohibition of Harassment of Women Act, The Hindu reported.
The latest incident reminds the viewers of the arrest of an Indian couple (Kishan Modugumudi and his wife, Chandra) in the US who allegedly ran a prostitution ring by luring female actresses from India.