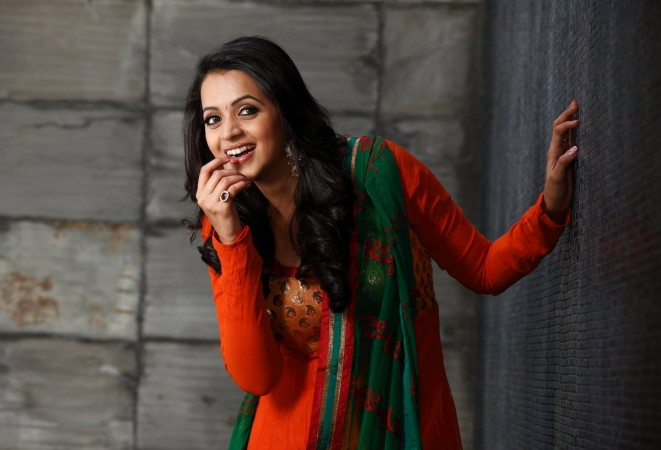 South Indian actress Bhavana's noteworthy debut in Kamal's 2002 film "Nammal" helped her bag lead roles in many superhit films.
However, compared to the initial days of her career, the actress hasn't had much releases in the past three years. The year 2015 was dull for her, as she was part of only Shyamaprasad's crime drama "Ivide" starring Prithviraj Sukumaran and Nivin Pauly.
Apart from this, she appeared in cameo roles in Asif Ali's "Kohinoor" and in a Kannada film "Mythri". She also did a role in Vishnu G Raghav's short film "Open Your Mind".
So why is she getting less chances in Mollywood these days? The actress claims that a leading actor in the industry, with whom she has acted in the past, is plotting against her for personal reasons.
Bhavana says that it all started after she supported one of her lady friends, who requested for help as she was facing some family issues.
"Once a lady, who is my friend, came to me and sought my help, as she was facing a trouble in her family life. I knew, as a woman, I might also have to go through that kind of situation in future. So I agreed to help her and thus stood behind her. That normally created issues in my life too," Bhavana told Kerala Chronicle.
Following this, she claims she lost roles in many films. However, the actress considers it as a blessing since those films failed to make a mark at the Kerala box office.
"This so-called 'aftermath' became a blessing in my career as it helped me to keep away from many bad projects," she added.
The actress says that she has now become selective and is not interested in increasing the number of films she does in a year. On an average, Bhavana does just two films in a year now and that too only if the makers agree to her demands, as she thinks remuneration is an important clause.
The actress is currently working with Asif Ali for the upcoming movie "Adventures of Omanakuttan" in Mysore and she has also completed the shooting of Jayan K Nair's directorial venture "Hello Namasthe".