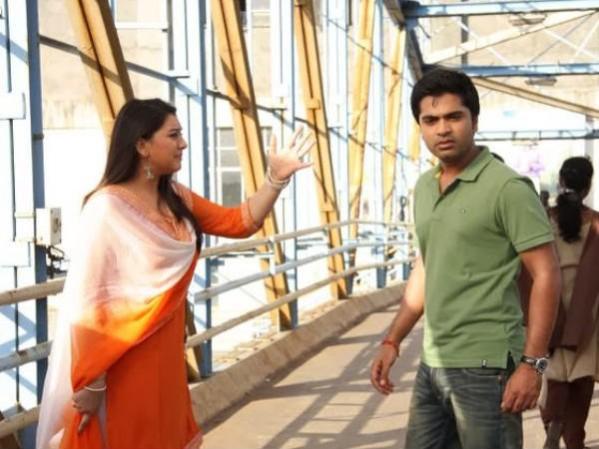 Actor Simbu has officially announced that he has broken up with actress Hansika.
In a press statement, the actor has confirmed that he and Hansika are no longer together.
"I had gone through enough in this relationship , and after much of thoughts invested into this, I here by declare that I am single now , and I have nothing to do what so ever with Hansika , and it is all the story of the past . I don't regret the past nor I am in a mood to discuss over the facts which had forced me to this discussion . This announcement is also made only to give clarity to my friends , associates , and my fans over my status . As of now , I am concentrating on my career...and need less to say I am happy and relieved too !!!" the official press release read.
Last year, Hansika had declared on her Twitter handle that she was seeing Simbu, after months of speculation about their relationship. "Been hearing too many rumours abt my personal life, so jus wana clear.yes! I'm seeing Str :) n hence I wouldnt like 2talk abt my personal life," Hansika had tweeted.
Simbu also confirmed it but insisted that any decision on marriage will be made by their families. However, for the past few months rumours about the couple parting ways have been doing the rounds.
On the occasion of the Valentine's Day, Hansika posted a picture on her Twitter page and claimed that she was celebrating the day with single ladies. Her post added fuel to the rumours of splitsvilla. In a recent interview to a daily, Hansika had stated that she will talk about her relationship with Simbu at an approrpriate time.
But now, Simbu has come out and cleared the air, declaring that he is single.
The "Vaanam" actor and Hansika will be seen in upcoming Tamil projects "Vaalu" and "Vettaimannan." While "Vaalu" is slated to hit the screens on 1 May, there are not much details about "Vettai Mannan."
Besides these films, both actors are busy with their respective projects. Simbu is currently working with his ex-flame Nayanthara in a Pandiraj directorial. On the other hand, Hansika will be seen alongside Sivakarthikeyan in "Maan Karate." The actress also has a couple of Telugu projects in the pipeline.