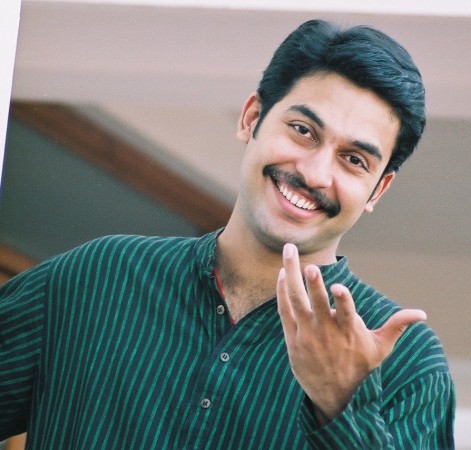 Cancer has tried to play villain in Malayalam actor Jishnu Raghavan life twice, but the 36-year-old has fought it by taking a very positive view of life.
Jishnu, who began his career in Kamal's directorial venture "Nammal" in 2002, is very active on social media and has always tried to share positive thoughts with his fans. In an inspiring Facebook post recently, the actor revealed he is in an Intensive Care Unit (ICU), which he calls his second home, where he is having fun with many around him who cheer him up with bright smiles.
"Being positive and always smiling makes a lot of difference. I'm in ICU now, nothing to worry this is kind of my second home now. I have fun here. I was sleeping when my doctor came for rounds. I woke up as soon as he came and gave him a bright smile. I felt like doing so as I kind of like the doctor he also has a huge smile always. What he told me kept me thinking, he said it is so good to see a smiling patient as it gives energy to us to treat him better (sic)," wrote Jishnu on his Facebook page.
The actor says smile is magic, and has requested all his fans to experience the magic as it has the power to make a lot of difference in everybody's life. "Although I smile a lot, I started smiling at every situation now, especially the nurses who take care of me, trust me it made a lot of difference. They do a tough job of treating pain and in ICU things are worse but by smiling and being jovial creates such a good atmosphere that everything just gets better. It's magic. Smile is magic, try it. Everyone knows but somehow we forget it. Am I not right? Too much of advice but what I'm sharing is my experience, (sic)" said Jishnu.
Humbled by the love by many, the actor also shares his experience on seeing God in and feeling his love through the people around him. "I'm amazed at what is happening around me. Tough times with a lot of beauty in it. I'm humbled by love around me. The best thing I can do is to spread love further. Love is God. Keep spreading love and happiness (sic)," wrote Jishnu in another Facebook post.
The news of Jishnu's health condition was revealed after a photo of the ailing actor hooked up to a life-support system went viral on social media in November 2014. He subsequently came forward saying it was a picture taken after his first surgery in January by some hospital staff, and clarified he would be back to work soon. However, Jishnu, son of veteran Malayalam actor Raghavan, was diagnosed with another cancerous tumour in April 2015 and has been undergoing treatment for it since then.
Check out Jishnu's full Facbeook post here: