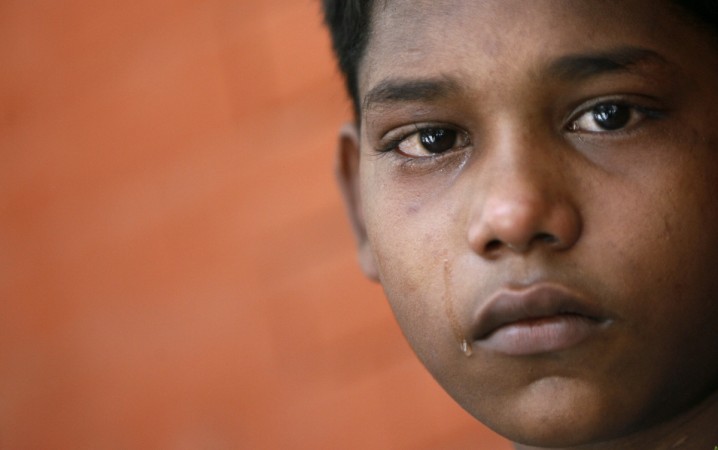 The Rajya Sabha on Tuesday passed an amendment to the Child Labour Act of 1986, ensuring several changes in the old law. While the amendment lets children aged under 14 be employed in "home-based" work but not "profession," it also increases the fine on violators from Rs. 10,000-20,000 to Rs. 20,000-50,000.
However, child rights activists have decried the amendment, pointing out several holes in the law which can be exploited to employ child labour. One such organisation -- Child Rights and You (CRY) -- has said in a statement that the law, in its current from, "does not protect children from the menace of child labour." They also said the Act "is based on the premise that education and work for children can go hand in hand."
CRY said in the statement: "Allowing children to work in family enterprises is likely to have far-reaching implications on children's overall development and health. In reality, children who combine school with economic roles often work for long hours after school, or may drop out of school temporarily for extended periods of work."
The statement went on to add: "The government justifies that children working in the family setup will not be in an 'employer-employee' relationship. However, allowing children to work in family setup opens a window for exploitation which comes along with contracting and sub contracting of work. Currently, there is no mechanism to monitor if the child is working for the family enterprise, within the family set up and/or after school hours."
The new amendment has also changed the law to denote children aged 14-18 years as "adolescent," and said they can be employed in a profession that is not one of the "hazardous occupations and processes" described in the 1986 law.
To this, CRY said: "While the government has assured that list of hazardous occupations and processes for children will be revised, there is no clarity on the basis on which the government will arrive at the new list."
It also said the concerned ministry has not made an effort to "to identify hazardous occupations and has taken the current list from the Factories Act."
On the increase in the fine amount, CRY said: "While the government has increased the punishment and penalty for violators, recent data suggests that the rates of prosecution and conviction are shockingly poor."