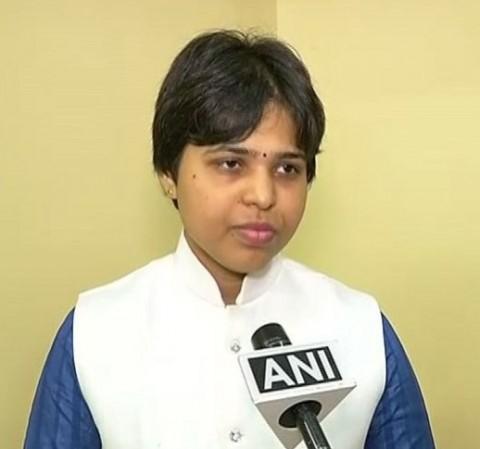 Activist Trupti Desai, who was on her way to Shirdi, to meet PM Narendra Modi to discuss the Sabarimala situation was detained by Pune Police. She was there to demand PM Modi's intervention in the unrest in Kerala's iconic temple.
Desai was whisked away to the Sahakar Nagar Police Station after a brief scuffle with the police. FirstPost reports that she will be held there until the end of Modi's visit. After the police stopped Desai from going to Shirdi, she reportedly said that in spite of the fact that "being able to protest" is every citizen's "constitutional right", protesters had been stopped and not allowed to proceed.
Before showing up at Pune on Thursday, Desai had reported written a letter to SP of Ahmednagar on the previous day with demands to meet PM Modi and discuss the Sabarimala temple issue before he reaches Shirdi. She actually threatened to interrupt his convoy if PM Modi doesn't meet her, reports ANI.
"I only wanted to tell Modi that you promised better days for women, but they are still unsafe. You spoke up for women on the triple Talaq issue. But now you remain silent?" she was quoted as saying by India Today.
"Many women want to enter the temple and pray, but they are scared of moving because of the violence in the area," she added.
Meanwhile, the agitation in Kerala around Sabarimala area remains tense. Only this morning, the head priest of the temple—Kandararu Rajeevaru—threatened to stop all prayers and activities, lock the temple and leave with the keys if women enter the shrine.