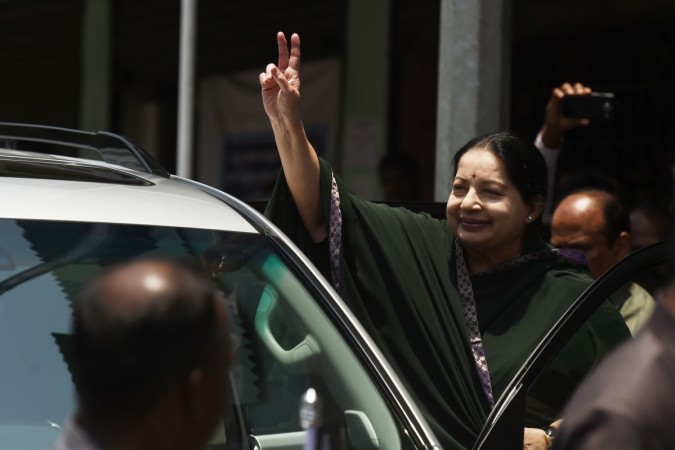 The Supreme Court, while hearing the disproportionate assets case against Tamil Nadu Chief Minister J Jayalalithaa on Wednesday, observed that acquiring assets was not illegal "per se" unless the source of the money was illegal. The hearing in front of a bench of Justices PC Ghose and Amitava Roy was the first since Jayalalithaa was re-elected for a second consecutive term.
The vacation bench agreed to hear the case after the Karnataka government submitted charges against N Sasikala, J Elavarasi and VN Sudhakaran — aids of Jayalalithaa — for criminal conspiracy, abetment and possession of disproportionate assets.
The Karnataka government's representative called the Madras High Court's acquittal of Jayalalithaa in 2015 as "perverse beyond imagination," according to the Hindu.
The four, accused of amassing Rs 66.65 crore during 1991-1996, were acquitted in 2015, while the Bangalore trial court had convicted them in September 2014. The Bangalore court had also levied a Rs. 100 crore fine on the four accused, according to India Today.
The apex court has asked the Karnataka government to prove that the money circulated among the co-accused belonged to the Tamil Nadu chief minister and was illegal.
"The judgement of the High Court reflects violent miscarriage of justice and it is perverse beyond imagination. It is based on mere surmises and conjectures and none of the findings are based on evidence," senior advocate Dushyant Dave, who was representing the Karnataka government, was quoted as saying by Press Trust of India.
Dave argued that the Madras High Court's acquittal of Jayalalithaa and the co-accused was unsustainable. He also urged for the "need to cleanse the system."