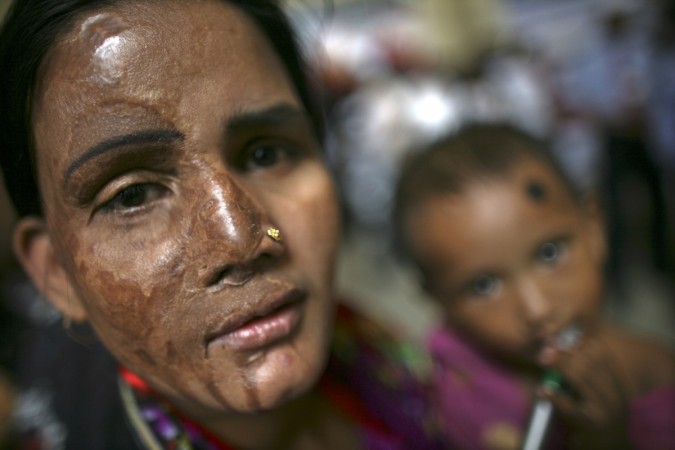 The Delhi police on Thursday detained two persons, a doctor and a minor, for attacking a woman doctor with acid in Delhi's Rajouri Garden on Tuesday morning.
The police had earlier arrested two accused on Thursday morning.
"The minor, 17, knew the doctor quite well," Hindustan Times quoted a senior police official who preferred anonymity.
The police are trying to establish his claims that he is a minor. They are checking his identification documents, The Times of India report.
The doctor, Ajay Yadav, another accused Vaibhav and two "motorcycle-riders threw acid on Amrita Kaur, who was on her way to Employees State Insurance (ESI) hospital west Delhi's Rajouri Garden area."
The police said Yadav was the mastermind of the attack.
He was allegedly in love with the victim but she did not reciprocate, after which the accused decided to attack her. Yadav along with Vaibhav hatched the conspiracy against the victim and hired two bikers to carry out the acid attack.
Yadav had known Kaur for 10 years and was her batchmate from Belarus, where both studied medicine together.
Ironically, the victim was planning to get married next month.
Kaur, 30, was attacked on Tuesday morning at around 9:30 am by two bikers. The CCTV footage showed the bikers throwing acid on Kaur, who was riding a scooty.
Kaur suffered 50% burn injuries on right side of her face and eye. A builder staying in the nearby helped her and she was admitted to All India Institute of Medical Science (AIIMS), where the eye specialists are trying to restore her vision.
"She suffered severe (grade IV) injuries in her eye and has 50% chemical burns on the right side of her face and neck," said an official from AIIMS.
The police have filed an FIR under Section 326 A of IPC and robbery (394) of Indian Penal Code.