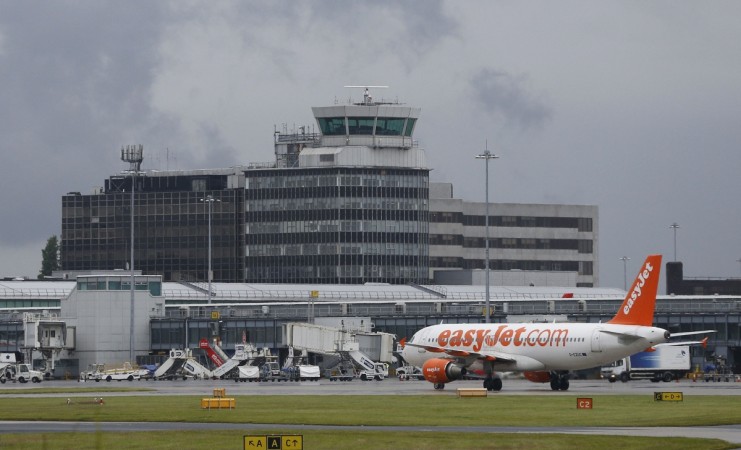 Ever had to get down from a car and give it a push after it broke down? Well, your job was nothing compared to these men who had to push a commercial airplane in Indonesia. Yes, you heard it right!
Viral photos and videos circulating online show about 20 people pushing a Garuda Indonesia aircraft after it allegedly broke down on an airport runway. But reports of the plane having malfunctioned are being denied by the Garuda Indonesia authorities.
"After the plane landed, it should have turned left towards the apron. The plane missed [the turn] slightly," Garuda Indonesia's senior manager for Public Relations Ikhsan Rosan told Detik. "There was no pushback [tractor] available, which is the thing that pushes and tugs airplanes back. So it was pushed by technicians and employees at the airport."
The incident occurred on Friday at Tambolaka Airport in Indonesia. The plane successfully reached the apron with the men's help. It is to be noted that the aircraft has a maximum landing weight of 81,500 lb (almost 37,000 kg, or the wight of seven fully-grown Indian elephants). Yes, that is how heavy an object the men had to push!
This is not the first incident of this kind, though. In 2014, passengers on a flight from Siberia had to push the aircraft after its gear froze in the frigid temperatures at Igarka Airport. The passengers were told to push the plane in -520 Celsius temperature if they wanted to fly at all.
The men encouraged one another during the endeavor with motivating lines like, "Real man can plant a tree, build a house, push a plane." Luckily, the Soviet-era plane took off successfully and flew to regional capital Krasnoyarsk.