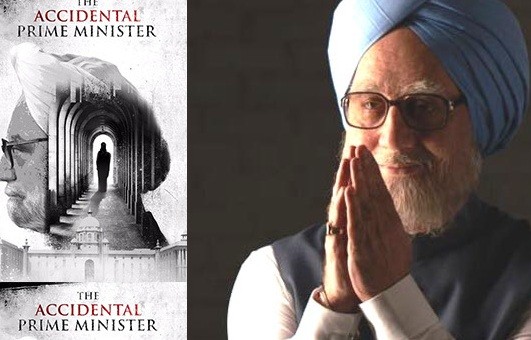 The upcoming biopic The Accidental Prime Minister has been caught up in a political row since its trailer was released on Thursday, December 27. Maharashtra Congress has raised objections to the "incorrect presentation of the facts" and demanded a special screening of the film.
The movie showcases the political life of former Prime Minister Dr. Manmohan Singh. The movie is named after Sanjay Baru's book The Accidental Prime Minister. Baru was the former media advisor to Singh.
Veteran actor Anupam Kher plays the titular role in the movie and the trailer gives a realistic portrayal of Dr Singh.
Dr Singh is portrayed as a victim of politics within Congress before the 2014 general elections, which the UPA government (United Progressive Alliance) lost to BJP.
The trailer was welcomed with political ramifications after the president of Maharashtra Youth Congress, Satyajeet Tambe Patil, wrote a letter to the producers asking for a preview prior to the release. In case the demands are not met, they have threatened to initiate 'other options' to stop the screening.
Opposing the views of several Congress leaders, the BJP took to social media asking people to watch the trailer. "Riveting tale of how a family held the country to ransom for 10 long years. Was Dr Singh just a regent who was holding on to the PM's chair till the time heir was ready?" the BJP tweeted.
The former Chief Minister of Jammu and Kashmir, Omar Abdullah, also took to Twitter and criticised the letter by the youth Congress leader.
Can't wait for when they make The Insensitive Prime Minister. So much worse than being the accidental one.

— Omar Abdullah (@OmarAbdullah) December 28, 2018
The Accidental Prime Minister is set for release on January 11. It is reported that BJP could use the film as a political weapon against Congress in the 2019 general elections.
Film and Politics
All the major political parties in India have been involved in controversies with the Indian film industry. The party workers have destroyed sets and created trouble for the industry since the movies began to influence people.
The political parties and authorities have used censorship as a shield to protect their image in front of the public eye. The idea of these politicians is to avoid issues that will infuriate the public and the lesser the common people know, the more advantage it is to the parties.
Films and documentaries have been banned in India for petty reasons. Many films and documentaries have never seen the light of day due to these political conjectures.
A documentary by the British Broadcasting Company (BBC) 'India's Daughter' was also banned, as it was about the 'Nirbhaya' rape case, one of the most controversial and gruesome incidents in the history of India.
Movies like Parzania, Firaaq, Aandhi, Water and many more have faced political pressures due to their themes and the harsh reality it portrayed.