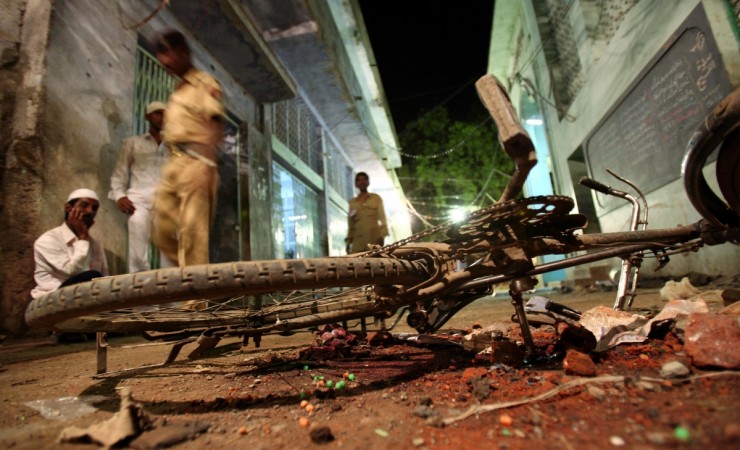 An accused in the CBI probe of the 2008 Malegaon blasts case has been walking freely on the streets of Mumbai even after the investigation agency told the Indore bench of the Madhya Pradesh High Court on June 3 that it has been unable to locate the accused despite "best efforts."
The accused visits his family every day and even partied this week in the housing society where his family resides in Bhandup, according to an investigative report by Mumbai Mirror.
The disappearance of a witness, Indore resident Dilip Patidar, was linked to the accused, Inspector Ramesh More, along with ACP Rajan Ghule as they were in charge of the ATS team interrogating him as part of the investigation of the 2008 Malegaon blast case.
More and Ghule in their defence claimed Patidar had gone into hiding after he was released on Nov. 21 so that he could return with some crucial documents.
Ghule was nowhere to be found since the court issued an arrest warrant against them in May 2016 after the CBI accused More and Ghule of kidnapping and murdering Patidar in its first report in June 2014.
Patidar was picked from his residence in Indore's Shantivihar Colony on Nov. 10, 2008, and taken to the Kalachowkie police station, two months after two bombs went off in Malegaon, killing seven people.
It was believed that Patidar's testimony against absconding suspect Ramji Kalsangra, one of the key accused in Malegaon blasts would strengthen the case. His testimony was considered authentic, as Patidar owned a property where Kalsangra had spent some time.
Speaking to his wife over the phone, Patidar alleged being tortured in police custody and maintained that there was a threat to his life. He was last heard from by his family on Nov. 17, 2008, who filed a habeas corpus petition at the Indore High Court.
The CBI was directed to investigate Patidar's disappearance in October 2010, after repeated petitioning by Patidars family to the high court.
It is unclear at the time of publishing this article if Ghule has been arrested.