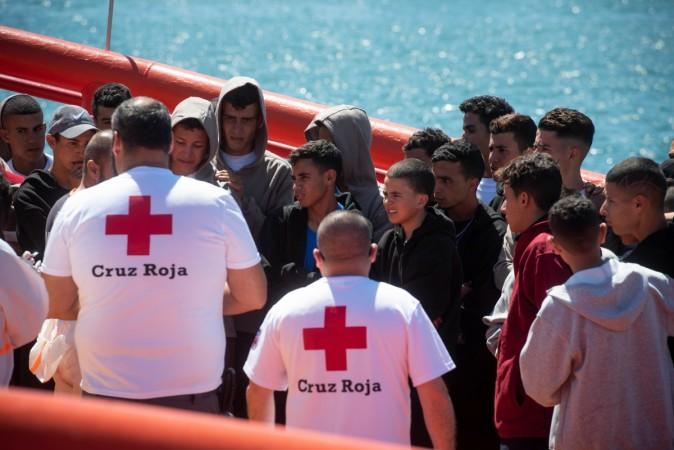 A total of 1,422 migrants and refugees perished attempting to cross the Mediterranean from North Africa this year, while 48,629 entered Europe, the International Organisation for Migration (IOM), the UN migration agency, said.
Most of those who lost their lives in the Mediterranean this year from July 11 did so on the route from Libya to Italy - a total of 1,083 people - while 294 died in the Western Mediterranean, the IOM figures showed.
This number of people reaching Europe by boat this year was less than half the 102,308 who arrived during the same period of 2017 and less than a quarter of the 239,492 who landed at the same point of 2016, according to IOM.
Arrivals to Italy and Spain were nearly identical, both just shy of 17,000 migrants with both destinations accounting for 35 per cent of the region's arrivals. However, Spain continues to be the preferred destination, accounting for well over half of all arrivals since June 1, IOM stated.
A total 16,984 boat migrants landed in Italy between January and July - over 80 percent lower than in the same period last year, IOM said, noting that "the downward trend appears to be accelerating".
Monthly arrivals to Italy this year have topped the 4,000-person mark just once this year - in January - while in the previous two years, they regularly topped 10,000-20,000 during the summer months, said IOM.
Italy's hardline Interior Minister Matteo Salvini has taken a tough line on migrant boats since taking office on June 1, has barred charity rescue ships from the country's ports and has also refused to allow international and one Italian rescue ship permission to dock with migrants on board.